The Rooster Who Was Chicken – Part 1 : A take on the photo essay by Farriz Mashudi 13/09/2020
Photo credits from the top: Engin Akyurt, VisionPic, Zahaoha, James Wheeler, Pixabay, Rachel Vine, Pixabay again, cottonbro, Caleb Oquendo, cottonbro again.
Does Hugo dare to come out, when he's let loose?
As they (used to) say in Hollywood – STAY TUNED.
---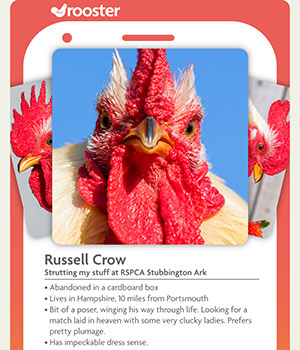 Cockerels are the hardest to re-home, says the RSPCA.