< Sidelines > frontlines > Between ^ the ^ lines by lines >feeling stumped sometimes<
F1 – No Place for Yin and Yang

: 2 minute read
08/09/21
Despite its yin and yang design, the lone glove—fingerless, in purple and black—is set to remain solo indefinitely. The ungiving nature of the acrylic wool stops it from stretching as much as its maker would like; the discomfort of its coarseness stifles her cramped fingers; it blocks her blood flow, she can't breathe, she says. All this my daughter declares mournfully—yet there's hope. (Yes, we are still talking knitting here.) Unearthed in a charity shop, the ball of luxuriant softness—a treasure trove in cashmere for all of 50p—when first spotted had made her eyes light up. Mirroring the wool's shimmering sparkle, with this she's crafted herself the perfect pair: not prickly—it's easy to work with; flexible, it's a good fit; warms her, and makes her look good. HURRAH! All boxes checked.
"Shows you're learning," I told her, which is what's also happened to me. Feeling a right fool as we watched the Dutch F1 last weekend, I finally saw the green flag as it was carried across the screen in the arms of a man striding briskly behind the line-up. With the race's start shot from the front angle for once (for me at least—I am still a novice at this, remember), there it was—a green flag, flapping in all its glory. And so, by my own admission, this stands as my correction to the earlier piece: F1 – Fifty Shades of Green
Apologies to all, for my earlier ignorance. What else have we learnt? Well, if we're talking F1 action, then it's all to do with who's driving who right now. The side-lining by Mercedes of their second seat and lead team-player, Valtteri Bottas, to be replaced next year by George Russell, sends a loud and clear message: WE ONLY WANT STARS.
Charisma, counts. Driving skills alone aren't enough. Not with the likes of similarly, if not brighter sparks for example, in the guise of Ferrari's 23-year old Charles Leclerc, and the all of 21, Lando Norris at McLaren. The second drivers of those teams, respectively, are required, race upon race to give way to their younger team mates who stand higher in the rankings. Like Bottas before this, they take it for the team. Oh, the number of times Bottas was forced to! besides having to play blocker in the "Hamilton versus Verstappen Show". And the reward? —Swallowing your own podium dreams like a bitter pill, then getting booted out for being supportive … It can't have been easy. I'd be an emotional wreck if I were him. (Maybe that's why the drivers are recommended to have a therapist / mind coach / personal trainer, whatever you like to call it?) Still, can't wait to see how the Lewis and George partnership will pan out: I'm predicting DOG EAT DOG / DRIVER EAT DRIVER. No matter how much they'll deny it —one will be fodder for the other, just watch!
So, forget finding yin and yang or balance and fairness in F1 team dynamics. It's as rare as my daughter's precious wool—which unlike how Mercedes treated Bottas, is adored for all that it does.
---
Call For Submissions – Part 2

: 90 second read
21/08/21
"Can I ask a question?" The view from the sofa where I'd been directed to make myself comfortable was squarely of the seated woman who had her eyes —unmoving as they were—trained on me.
There were no floor plants reaching to the ceiling, no coffee table books (not even academic ones, and what, no HELLO magazines?). This wasn't how I had imagined the setting. Nearly an hour I talked and talked, hating the sound of my voice, yet still going, unable to stop. And the woman, not once looking away, took no notes. Was I that straightforward?
The thought disappointed me somehow. If I was here already I may as well be a raving loony, fit for the bin. Neither here nor there felt like a waste of space. (Like that day I was ordered into A&E. Fortunate and grateful it wasn't angina—or worse, a heart attack—yet the muscle twitch verdict was highly embarrassing.) Unworthy of the bell jar ala Plath, and alas, Woolf again. As it transpires, I'm sane, completely sane. What was it then in laypeople's terms (well, I had half expected to be lying down), or the technical term if she must, for this funk?
If poker-faced delivery was par for the course, the woman was a first-class PhD.
A little stressed, maybe … or a great deal but nothing more. Well, if you're going to do something, do it well; go all out, I liked to think. Still, I was looking for more even if the woman's thin smile told me she would give away little. "Certainly, ask what you wish."
"What do you think I should do now?
If poker-faced delivery was par for the course, the woman was a first-class PhD. That no smile, smile again. "You know the answer to that yourself."
Great. Just great. The doctor-on-call for distress is the same as my muse: has me talking to myself, going nuts hating everything I write (just as well she hadn't asked me to draw), and gives no advice. Would it be Asian of me to want a refund? … And I have all the answers apparently. So, what was I doing here? … Best just get on with it, I suppose. Is This (still) Summer?
---
Call For Submissions – Part 1

: 90 second read
07/08/21
Is This summer? I put my hand up immediately to volunteer. That's what a supportive writing friend would do, and that's what I considered myself. Deadline 1 July, or anytime thereabouts. He lives in Australia where it would be the height of winter between June and August. It's the opposite there, upside down, Down Under. Something unreal, then? How clever. Get real woman, you're no philosopher —Can't tell your Descartes from the next person's Dante. Still, I think, therefore I am —at least, doing this—aren't I?
Do you know what helps? ­Not thinking about it. Explain that.
Freudian fact? Perhaps. But I'd be the one lying on Herr Freud's couch saying, "So, there's this friend of mine …" which there is, really. "Of course, it's not me. Whatever gave you that idea?"
So Nope, we are not going there. Those who psycho—analysts and otherwise, see far too much, more so when they narrow their eyes. Behind those beady glasses and straight faces, I swear they're secretly laughing at us. Worse—they keep what they know (or think they do), too much to themselves. And rightly so! you say, same as another writing buddy I could mention but won't. (She'd kill me.) Bottling it all up can't be good for them either, surely. Still, what do I know?
Right, does he mean the theme to be about sunshine, rain and snow and hail or the temperature—only in a metaphoric, ironic sense? You know, like about "life" and "stuff", that sort of thing? A rambling Woolf or slowly climbing the wall Orwell? Actually … Came across this clever snippet the other day. It was on Instagram (another story altogether). How'd it go?
WE TALK CLIMATE CHANGE. ALL WE EVER GET IS WEATHER.
Nah, that's not how it went, I might have changed it up slightly. Tweaked a word or two, the meanings still the same almost, but not quite. Made it your own now, have you? Oh, be still, my beating heart …
You can laugh. The muse that deserts the writer at the slightest hint of turbulence is a ne'er missed foe. You're right about one thing though, this piece just isn't getting written, is it?
---
Day At The Prado Museum – Not De Nada

: 2.5 minute read

04/07/21 for 29/06/21

I'm told that nada (if you habla espanol), means 'nothing', which wasn't what we had to say on our big day out to the Prado Museum in Madrid. We especially wanted to see Goya's Black Paintings. But as it turns out, they'd been removed from display for restoration. It was time for them to be cleaned we were told, and timely apparently, with the slump in visitor numbers due to Covid. But still … There was no de nada (no 'no problem'), absolutely nothing to not object to when we found out (unless you're not a fan of double negatives).
And could you blame us? The museum website had said nothing of what was closed or removed —for restoration or otherwise— from the permanent collection. Neither were there notices at the ticket counter nor at the start of the queue where we still had to line up to show proof of status for ticket discounts. This wasn't the way to manage expectations, not to our minds, not that anyone in charge appeared to care in the least.
Told upon arrival that there were no room plans in any other lingo besides Spanish because it's an international language was harsh we felt, if not brutal (plain rude even, perhaps racist —It's true, one of us looks more Filipina than anything else, whilst another gets mistaken for Kazakh—which was no excuse, mind you). Whatever the reason for her snootiness, the attitude and patience of the frowning woman behind the ASSISTANCE counter was as curt and short as her dirty blonde hair and left no doubt in our collective minds that the Prado's dismal reputation online was well-deserved. And yet the troops persevered, marching onwards (and upwards two stories more), our sights set on beholding Goya's Black Paintings in the flesh. Everything else was a plus, despite the mounting negatives —Oh, and did we mention the NO PHOTOS policy? —Was it for security reasons you think, or simply to annoy paying guests whom these days mostly live in the Digital Age?
We'd been here two hours going on three, enjoying the other exhibits just going with the flow. Our feet ached. Our backs cried, sometimes out loud. We needed to sit down but pushed on towards the specific target.
"Can you help, please?" we finally asked the suited señor standing at one end of the long walk-through gallery on the upper floor. "Where are the Black Paintings?"
"None, you will see none today," he said, looking somewhat taken aback at being asked a question. Did he feel our disappointment? Is this what he said to his mate when they resumed chatting?
Walking away from the pair, it was our moods that had turned black. This was the point when it was decided that we had seen it all. Stopping only for art-cards in the Museum Shop we noticed too, that there was only one print from the Black Paintings series that we'd missed out on seeing. But what was the point of purchasing even a single one to take home? The memory for us, like the Black Paintings themselves, was for the most part ruined.
The fourteen panels transferred to canvas were from a mural cut out of the walls of Goya's house and nearly got destroyed in the process. As an old man he had painted them in private. After his death, like dirty laundry almost, they were exposed, as was Goya. Seems that everything about those Black Paintings was tragic. Much like our visit, and if not for the brilliant El Boscos we had discovered, this one word might also sum up our Prado experience. If other TripAdvisor(s) hadn't moaned about similarly upsetting incidents in the past we might have thought that they don't want foreign visitors here anymore. Like at the Reina Sophia Museum the day before: nearly all the Dalis were cordoned off without notice or warning. Is this what traveling is like now everywhere, or is it Spain that's special? If and when we do ever come back, it will have to be with decipherable layout plans printed from the website in advance (unless they decide to remove that, too). Should there be a saying that goes: When in Spain, bring your own? We've had more than a few appalling incidents like this at other attractions, too, but nothing that has topped the Prado. To get over the trauma of our recent travels we might start some Black Paintings of our own when we get home, and happily stay in for longer.
For the previous segment: The Colour of Now (Artfully Unsure), below.
---
The Colour Of Now (Artfully Unsure)

: 2 minute read
09/06/21
Goya (1746-1828) had his bleak period during which he produced his Black Paintings, after turning totally deaf. In a series of dark (very dark) canvases, grotesque caricatures were born out of depression and fear of a creeping insanity … or were they the artist's astute observations of a society gone mad? Never intended for sale or public consumption, in the present day all 14 of them are proudly on display at the Prado in Madrid … Where 'we' will be going to see them soon, a family that's travelling again.
More recently, Yves Klein (1928-1962) had his Blue Epoch. It produced this sculpture I captured on my phone at Paris's Georges Pompidou Centre. It was the October before Covid, it was over a half-term break, that's when I remember that we were last there. We'd seen it before but this time the tree looked a bit boring, as if it too, felt a bit bored. Sat still at home now, I'm looking at it in the Album files—Should I make an Instagram post of it? I'm tempted … To help free it from its confines. Blue or otherwise, constructed of the sponge used in its making, it was a recycled thing. Born again with a new life to live, shouldn't it be outside: if not living the dream, at least living it up, if only a little? … Or was it in fact in the right place and correct for this life-form to remain where it was, boxed up there on the upper levels where it resides?
Fun Fact: The hue, a unique blend reminiscent of medieval lapis lazuli, till this day is known as International Klein Blue (IKB)
Yet, why blue, Yves? Why not green like the lifeblood chlorophyll which jungles, forests and small blades of grass are equally made of? (Oh, too true, there are jealousies —and in so many shades of the colour.) But true-blue, crystal clear (giving this some energy here!), and cleansing, even if tinged with a little sadness sometimes —Blue is for water, non?
Fun Fact: The hue, a unique blend reminiscent of medieval lapis lazuli, till this day is known as International Klein Blue (IKB). If you knew that already —Great! If you didn't, well now you do—So, a Great! to you, too, dear friends of art, of trees, of Yves.
But what I don't know and what I'm still waiting to determine is this— Whether black or blue (or in any other colours like the canvas mosaics of Klein's monochromes era), is it just nuts or does it make perfect sense (ala Goya) —or on the contrary—will it be in bad taste (something Klein was also fascinated with)—for us to be out and about already in June/July 2021?
We shall have to see.
Ready or not, 'we' are doing this!
---
F1 – Of Trees & Tyres

: 60 second read
09/06/21
What do lumberjacks have in common with F1 drivers? — Well, for starters, they both need to beware of falling trees … or fallen branches, in the case of Baku last weekend. Leclerc, after having made pole (as he did in Monaco, and actually also started this time), lost precious seconds and his lead—because of a tree. Still looking for that miracle, Charles finished fourth.
Whilst I'm not to taking anything away from their well-deserved victories, the drivers who took P1, P2 and P3 on Sunday's podium did so on the back of explosive tyre incidents. Crashing at speeds of 200 miles per hour, miracles abound: both drivers are lucky to be alive.
Baku isn't the only F1 track with views blocked by trees, but blocking the cars takes the greenery too far, I should think! What with Pirelli, the tyre manufacturer, claiming it could have been debris on the track that caused its hardest tyres to deflate without warning, then burst from sudden punctures.
The high-speed blowouts for an all green-coloured Aston Martin and a flaming Red Bull only add to the safety concerns, which any good lumberjack could tell you, is bad news. And with logging recently rated as the most dangerous job in America*, they should know. To put it in perspective, policing ranked 22nd. —But that's exactly what we want to see more of on the race tracks, particularly of errant timber.
* Top 25 Most Dangerous Jobs in the United States
---
F1 – Who's Afraid Of The Big Bad Wolff

: 2.5 minute read
23/05/21
"What we need is a random miracle," she declares.
Aren't all miracles random, though?
It's luck that isn't dumb. But my daughter was speaking of long-shot odds. Yes, it's F1 time again. And the type of risky business she means is the sort that you (or rather, F1 drivers), encounter. This weekend it's in Monaco, where flashes of famous landmarks as the cars whizz past on the streets that forms the track here, makes it the sport's most iconic.
Yesterday, in Qualifying, Charles Leclerc, the born and bred Monégasque gave it his all and did make pole, only to crash seconds before the session's end. Can mechanics put the car back together again, and in time? It's possible, we think —the sleek Ferrari is no Humpty Dumpty. But if there's a gear-box change, young Charles will start at P6, slapped with a five-place penalty behind the all important pole position, more so here in Monte Carlo where overtaking is next to impossible. So, I'd have to agree with the girl: it's time for a miracle.
In news of another personage sat on a wall (perhaps the mightiest of them all in F1), pundits* see a fall ahead for the Wolff Man, Mercedes' Toto Wolff himself. But surely, they're wrong? —To topple him, would require the greatest miracle, surely.
F1 corporate governance stewards might stand half a chance—If they exist? And if they're not made of straw like the house of the laziest of the Little Pigs. For starters, there are the conflicts of interest across several teams—that appear to benefit all concerned from their less than arm's length relations (crucially, to the unfair exclusion of others). What exempts F1 from dog-eat-dog indecencies?
And if competition rules (also called anti-trust), were applied to F1 as they do in consumer markets to curtail unfair practises by dominant players, wouldn't that weaken the top dogs more than any budget caps we'll see coming into play next year?
In the securities markets, insider trading regulations make it a crime to benefit personally from the pies you have fingers in so others might have a decent meal, too. Which is only another way of levelling a playing field. Seeing that this is absent in analogy from F1, is a Wizard of Oz, or F1 oracle needed to shine a light on where that winding, chicane ridden road might have led the sport down already?
In Toto Wolff's defence, however, is it entirely his fault that the influence he wields reaches the great lengths it seems to?; That his wife, a former F1 driver herself, is also a racing team manager, and can also aid in spreading the Toto "magic"?
The two other Little Pigs used sticks and stones to keep out the big, bad wolf. Both, similarly failed. In the end it was the cauldron of boiling water which Mr Wolf fell into climbing down the chimney that did it. Just shows how great strength can do with some dousing down, having its claws clipped, and talons tamed—That unchecked power can always do with controls.
Again, it's drama on and off the track, in board rooms —and court rooms—and the wheeling and dealing behind the scenes, that makes F1 riveting to follow. Miracles aside (and we hope Leclerc will have more of these coming his way today), how long before F1 hits the breaks on what appear to be abuses of position and power?
Even if it slows things down and we see speeds fall, a fair race after all, is only good sportsmanship.
* Toto Wolff's Collapsing House of Cards
---
Diplomacy, In Slices

: 4.5 minute read
18/05/21
"Stop it, Ahmad! Stop it, right this minute!"
"But why, Miss? My grandfather says we should thank him."
It was my daughter's Year 5 ski trip during the February half term. What was usually a three-hour drive back to München Airport had turned into six. With that same number of Al Thani boys with us, Mohsin —the Egyptian minder extraordinaire charged with accompanying the ruling family kids—had convinced the Qatar Airways flight that was due to depart, to let us board. And we would have but for German civil aviation rules. Stranded, we were staying the night in a nearby hotel. All fifty of us—kids, teachers and the handful of accompanying parents, including yours truly.
I'd sent my daughter ahead with Kavy, who we liked to joke was her "school mum". As the receptionist at the Doha-arm of this revered British school, Kavy made far more than she could working as a teacher in any of the Indian institutions. Her son, also on the trip was classmates with my girl. They were her carpool, my daughter's ride in the mornings. Plus, Kavy worked in HR and knew everything about everything going on in the school's small world. Trained and tactful—unlike me—What would she do? Playing soldiers was one thing, but Nazis?
It was just me now left with this last bunch of ten-year olds. Or were they nine? Some were. And what all were as well, was overly excited. Even at this late hour and despite the early rise we'd had that morning, leaving in extra good time. Criss-crossing down snow-drenched Austrian mountains around sharp turns and hairpin bends in a coach of our size had been hairy at best. But it was the crawling in freak traffic that stretched into the horizon along clogged German autobahns that had been like stress in cup, served up straight. To order, then re-order, would lead to disorder—This much I'd learnt so far on this trip. What was an adult to do?
Sitting here now at 7 p.m. on a Saturday night, the airport was practically empty. We'd been told to wait on the seats closest to the automatic doors; the hotel van would be back for us. Almost an hour had passed and the boys were getting restless. They'd stopped running about and Ahmad had them lined up facing him. Till then, we hadn't warranted a second look from the few passers-by. A frazzled Asian woman and a motley crew of Caucasian, Middle Eastern and European boys; they'd think I was their teacher. And in some ways, from the time we'd left Doha, this wan't untrue.
Out on the slopes at the rear of Intermediates, me and three Qatari boys waited as the first two batches of three went down the bumps to do some "flying". Not moguls, these were further apart and easier on the knees. But the thought of landing badly was real, at least for me. Day 4 already, we'd learnt a lot. Albeit still cold, and having carried their own gear all week, the boys' skills —in coping, as much as in skiing—had improved tremendously. Mohsin was still picking up after the youngest wherever he went, the one whom at home liked to drive around inside the house in a golf cart, easing it upstairs in the mansion's wide-bodied lift; the one who had freaked out when told we were flying Economy. Thankfully, a year younger, he was grouped with the Beginners.
Still, that day, all of us for one reason or another, were thinking of Qatar, where it was a public holiday. And an historic one at that—The country's first National Sports Day. In the years that followed the annual long-distance run that would mark the occasion would be won often in a sweep of 1st, 2nd and 3rd places by professional athletes from Kenya. Others would be out there, too, but only to put on a show of best efforts. The day would see the boys' families come to gather, feasting together, and for all the cousins to meet up and play together. And there, standing bravely on their skis on Sölden's training slopes, was it this warmth the boys were missing? Slated for the second Tuesday of February each year, that first one had been on a February the 14th.
"Miss, Miss," they clambered to be the one to say it first, addressing me as they would a paid tutor. "Valentine's Day is haram, Miss."
"Miss, Miss," another chimed in, "disco is haram, too, Miss." The night's activities would entail sipping hot chocolates and doing the conga around a giant circular bar. (It was more like kids going berserk to blasting sounds under a circus top than Studio 54.) Bearing witness to it all, I swear, in all honesty, hand on my heart, poke a needle in my eye—wallahi, those boys—first watching from the side lines until they couldn't bear it any longer and joining in the fun at the back of the crowd, touched not a single girl.
"Valentine's Day is to remember your loved ones," I said. "Later, after lunch, you should call your mothers."
"It's not haram?" Their eyes shone with disbelief.
"And when you are married," I continued, "never forget to be extra nice to your wife every year on Valentine's. They will thank me later." So will you, I wanted to add.
That had been simple enough. But what to do now about Ahmad? If anything needed prohibiting, it was him.
His mum was here too, on this trip, and like the other parents had gone on ahead to order our dinner. It would be pizza again, I knew it would. We'd had it almost every night, not that I was complaining. At least when we got there our slices of mostly Four Cheeses and Margherita, would be warm. But before that I was going to have to deal with this situation first, myself.
"You can't say that, Ahmad. It's against the law here." I think it was, I think I'd read somewhere that in Germany, especially, it was banned.
But Ahmad wasn't the type of boy to care if this was "haram". In the Cinderella play my daughter had written for their English class, he was the first to volunteer to play a step sister, which role was cleverly rendered with the finest hint of camp. The boy was bright and funny and he had gumption. And in those twinkling blue eyes of his, I could see as he stood before me, that Ahmad believed he was right.
With the same wavy brown hair and fair complexion, he had his mum's good looks. His main extra-curricular, she'd told me, was diving, at which he excelled at the Aspire, Qatar's National Academy for Sports.
"Would he accept a sports passport if offered?" I remember asking, but couldn't for the life of me recall what her reply had been.
Was he Palestinian? (Qatari passports for the family would be a godsend if he was. Some were only possessed of travel papers.) But it hadn't occurred to me to ask before this. A fair number of Jordan's population are, including its Queen. Reading the history later, I learnt too, that at one point the Palestine initially carved out of the Levant by the British was later divided into three parts—one of which was allotted to Jordan to rule. And at the school's International Day, hadn't Jordan and Palestine shared a booth?
"He did us a favour, Miss. My grandfather said so." Ahmad The Persistent. And The Precocious, and The Precious, too. God bless this cheeky, spirited child. For now, for his own good—and mine, as the adult in charge—I had to get him to shut up.
"No more 'Heil Hitlers'. Or you're not getting pizza, are we clear?"
---
Send In The Clowns

: 90 second read by Farriz Mashudi
16/05/21
The circus was coming to town!
Sounds Enid Blyton-y, doesn't it? 'Archaic', that's the word. Of another era—Who goes to the circus these days?
Then again, who needs to anymore?
Everywhere you turn, the madness of the big top overwhelms us on the News. From covid to conflicts, running circles 'round governments, certain pockets of our species feel they're above it all: whether it's the law, or disease (they must think they're immune somehow?), or showing off mega heavy-weight defence systems that few other countries could ever afford let alone the persecuted adjacent to them next door. Are some amongst us truly entitled? Or is it a myth they tell themselves —the clever, and the really not— all rationalising and justifying alike, as if it makes whatever they do, alright. Because it doesn't. It really, really doesn't, does it?
Those who are smarter, rolling in more moolah, cleverer at organising themselves, have got themselves more powerful friends … Is this what makes them the good guys?
My Dad's old boss was a clown, you know.

—Really?

Yes, Mummy and Papi called him 'Dobo'. Like Dobo The Clown, you know?
"Oh, my," I say to myself, eavesdropping on the kids again. 'Dobo' was code for plain bodoh, the word for 'stupid' in Malay. Which he was; and the last push, as well, in a long list of factors which led to our self-exile.
When she was a little girl, my mother, she, told me, she really hated clowns.

—But why?

Now she's grown up, she says she's married to one.
They laugh, even at that age: a tender five and six. Said clown was my neighbour. A loving father at home, and trusted colleague at work. For signing a petition against a presiding dictator, he and thousands who'd done the same were forced to flee. And here I am clowning around about Malaysia and Venezuela.
It isn't funny, I know.
I'm well aware of the sad, tragic state the world is in … Clown Couture on the catwalks of fashion capitals and in lesser streets across the globe, resonates. We want to be happy, but how?
A Broadway classic comes to mind. As Sinatra, Judy Collins and Streisand were wont to sing —
Where are the clowns?

There ought to be clowns?
Photo credits: (1)Frank Cone (2)Gratisography (3)Saeed Karimi (4)Ravi Roshan
---
F1 – A Chequered Narrative

: 4 min. read by Farriz Mashudi
07/05/21
Bored with her blanket, my daughter's latest crochet project is a chequered flag sling bag, which she's finished now and put on IG. (That's the acronym for 'Instagram', btw, in case like me, you were clueless.)
"Was it F1-inspired?" I ask.
"It's trending, Mum," she says. "Look it up."
I did, and she was right. Of course, she was. The first headline that comes up on Google says:
It's from the online edition of Cosmopolitan, that uber chic magazine which when I was a teen, represented the barometer of being a cool adult female. Nice to know it's still around, although the topics (like fashion trends 2020/2021) seem far less risqué, almost staid, compared to back in my day. 'Rn' is short for 'right now', which this time I actually know, but only because in this manner of speaking at least, I'd done a better job at keeping up.
But Hey, far be it, for me to judge —Cosmopolitan, or anyone. Like the F1 drivers who are seen as inferior for having rich dads. From Papa Stroll, to Latifi to now Mazepin, from what I could find out online, their fortunes were hard-earned. The drivers themselves—the sons, even if they may not be the absolute best, aren't there without some merit. I'll slow down here for anyone who might have missed that: they worked hard, they have racing chops from F2, they've been go-karting since forever. It's not undeserved.
Money is what keeps the sport afloat and thriving. The Rich Dads have earned the right to spend the spare millions they have on supporting their boys' careers. Shouldn't it be up to them how they wish to spend their dosh? And "hot-housing" a child who is sub-par in this case means there's a heck of a lot more going down the drain in real terms. They must truly believe in their child's potential, even if critics point to it being misplaced.
What of those not born to such wealthy, industrious, and/or powerful parents? (I can't imagine the mums not having some skin in the game—a finger, a hand—most likely even more, in it.) In the case of others born without silver spoons in their mouths, this category of the F1 'pay driver' must hawk their talents (another word for merit) to win sponsorships. Sergio 'Checo' Perez for one, garnered funding primarily from Carlos Slim, Mexico's telco tycoon. Similar to your academic scholarships, the competition is mercilessly tough and produces drivers who are all the more tougher for it. Just look at Lewis.
"SHOW ME THE $"; Sponsorships; and Pedigree … That's how you get into F1.
But what of the luck of the draw in the road to F1 fame and riches for the others? I'm talking about offspring of an earlier generation of racers. On this list you have: Carlos Sainz, Jr. and Kevin Magnussen who's now left F1 to drive in, amongst other events, the Le Mans 24 Hours with his former-F1 driver-father, Jan Magnussen. Not forgetting of course, the famed Michael and Mick Schumacher father & son pairing. And did Max Verstappen come out of the blue from The Netherlands? —Only if we're talking about his father, Jos Verstappen's blue sparklers. And Keke Rosenberg and his son, Nico—both former World Champions—are both part of racing's blue blood in their own right, respectively. Too many to mention, the fact is that genes too, play a part.
And there we have it: "SHOW ME THE $"; Sponsorships; and Pedigree. Not necessarily in that order, they each come with their own challenges and pit falls. But that's how you get into F1.
Then the question becomes, "Who will survive?" The crux —for all three routes— is that the cream always rises. Wheat gets separated from the chaff. The best make it to the top. I'm sure you're getting the drift. So, howsoever they got there, kudos and bravo to all able to get into F1. Then for sticking it out, and for striving each day, hard at it no matter what the so-and-sos say.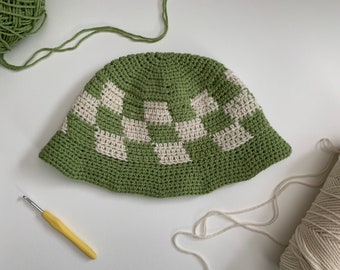 "That a hat?" I ask watching those racing fingers that haven't stopped even as we're Zoom-ing. The print is of checks, too, in blocks of a jungle green and brown.
"I didn't like the pink trim," she tells me, looking up with a shrug. But that's how her friend wanted it.
"What's next?" I ask.
"Sleeves for a jumper, and then when that's done, maybe," she adds, "maybe, I'll go back to finishing the blanket."
"Let me know if you need more wool," I say, before ending the call. So, shoot me!—Same as all the F1 Dads and F1 Mums, I'm just a parent, being supportive.
*Preceding segments in the series:

A green party?:

F1 – Fifty Shades of Green ; How I got hooked: F1 – 'Drive to Survive' or 'Die Happy Trying?'
---
F1 – Fifty Shades of Green

: 4 min. read by Farriz Mashudi
05/05/21
This a follow-up to the previous post and nothing to do with the book title of the same name* (in which the colour green appears to be as suggestively portrayed as in the similarly evocative series title in Grey). No, this wouldn't be of that genre. But who's to say that Formula 1 isn't just a little bit racy and eyebrow raising, too, if you know what I mean?
But you wouldn't, would you unless I say it. So, here it is: F1 is incestuous, its consanguinity breaches, and respects no rules. At least not in this 2021 season. That aside, where's the green in any of this?
Well, after only 61 years—Aston Martin has re-entered the fray with a team of its own and brings with it that gorgeous colour, the famous British racing green. No more riding shot-gun on the back of Red Bulls! How did this come about? As of late last year, in buying into Aston Martin and becoming its new Executive Chairman, the Canadian billionaire, Lance Stroll returned the iconic British brand to centre stage (if not the podium). And when he brought Mercedes onboard as a 20% co-owner in January, this meant his son, the F1 driver, Lance Stroll, would have a better engine, too, now. (Under his "bonnet", so to speak.)
I like my greens green; I come in peace.
Yes, it's all squeaky green, if by that you mean, clean? Green fuels are touted at the pump for being good for the environment because they're made from biomass, which in turn produces less greenhouse gasses when they burn.
Well, it's clean in that this story is no expose. Even the reigning Bond star, Daniel Craig was at the launch party. And I did like to see how Gemma Arterton, his co-star "Bond Girl", also in attendance, wasn't showing much skin.
And the environment that it's good for is the business one, where green is the colour of money. A fictional consumer it seems—even one as suave as James Bond—doesn't, carry cash. As trite as it may sound, it has to be said: more than slick marketing is required for a product to sell. Another thing—even 007 needs his gadgets, which is where Mercedes comes in. You might say it's become a tradition—or just history repeating itself. Not naming names (Windsor), but didn't a certain Royal Family also turn to its older German relation and bring him into the fold, way back when, once upon a time?
There's been more iffy green-ness on the grid this season as well, with Ferarri. The die-hard fans otherwise known as the 'Tifosi' (tivohsee, in Italian) were the first to bemoan the new green chevrons, freely speaking their minds all over social media. The contrast against the red-hot chilli pepper background of their two cars makes them look exactly like the piquant fruit, a look which the fans dislike intensely. I'm all for chillies, myself, to add spice. But not so much for what those three green arrows mean. As the logo of MISSION WINNOW, a communication platform for Philip Morris, it's blatant greenwashing, if ever there was.
As every good gardener worth their dirt doth know—when it stares you in the face, it's best to call a spade a spade.
"Winnowing good from bad, truth from fiction," is the proclaimed vision of MISSION WINNOW. What does this sound like to you if not corporate gobbledygook? The type of Doublespeak that Orwell's Big Brother would be proud of? Call it what you like—As every good gardener worth their dirt doth know—when it stares you in the face, it's best to call a spade a spade. A "fake green", can we call it that, or faux green, if saying it in French makes it more palatable? So, Swiss-American-Italian faux green, that's another new colour out there on the grid.
If you drop the green arrows, Ferrari (I'm with the Tifosi on this one), I'll have fifty more reasons to cheer you on. For now, will Leclerc's charms behind the wheel get you beyond his P6 placing in Portugal?
We see another change from pure red to an all green that's almost a shimmering emerald, in Sebastian Vettel's change of livery. This comes with his recent move from Ferrari to Aston Martin, but after what we saw last weekend, he looks to be struggling still with the new seat. So, the question on everyone's lips must be—Will the four-time World Champion mould his style to the car, or will it be the car that gets the better of him? I wish him luck, given the green-eyed monsters just waiting for him to fail.
And there you have it … I'm all out of green puns.
That's it, until after Barcelona where we'll have to see if this is where the Spanish drivers will face off—Carlos Sainz now in Ferrari (replacing Vettel), and Fernando Alonso for Alpine (previously labelled 'Renault'). Or will the Spanish-speaking, Checo Perez, from Mexico be the one to make it count? He's now in a Red Bull, and was up there in the top four in Portugal, and I expect he'll want to do better. But is it possible, we wonder(?)—with Max Verstappen no longer a greenhorn (Looks like there was one more in the tank.), and the Finn, Bottas and Lewis both going strong in their uniform, Petronas green. So see you in Barcelona, folks … HAH! If only.
* Fifty Shades of Green, the novel. Credits for the above photos: (1) Daria Shevtsova (2) Brady Knoll (3) Karyme Franu00e7a
---
F1 – 'Drive to Survive' or 'Die Happy Trying'?

: 4 min. read by Farriz Mashudi
26/04/21
I've been watching the Formula 1, 'Drive to Survive' docu-series on Netflix. I've never been an F1 fan before this. Again, my daughter was the catalyst.
"Is she a driver?"a friend, presently residing in Monte Carlo asks. (She's only been stuck there for half a year and has a view to die for). It was the afternoon of the Vintage Grand Prix yesterday and she'd sent me a video taken from her balcony at the legendary Fairmont Turn. Her pal, Mark, had just won in the Lotus. (Yes, life is more alright for some, but we digress.)
"No," I said. "Just bored out of her skull." The girl needed something to watch as her fingers raced to complete rows of granny squares. F1 was what she'd stumbled upon.
'Catalyst' is also how Lewis Hamilton views himself at the start of Season 3: as a spark for the one-thousand or more people working on Team Mercedes. But it's not with the 7-time World Champion that Netflix starts with in Season 1. As if she needed to apologise, Season 1, my teen-daughter said, which she started watching while knitting and doing crochet to keep sane in lockdown—focuses on the smaller teams, the midfield and yes, the losers. The drivers (and their bosses) make abundantly clear how much they resent the camera crew's presence. But oh, how Netflix knows what it's doing—Forget the driving, the drama is exceptional!
I've also been working on my novel writing. Two in tandem, but very different. Maybe like the pair of drivers each F1 team has, both titles have one foot in the Action genre. Like the fast cars that scream past with the shrieking sound of banshees… or those wheezy snores my husband exudes sometimes as the TV watches him. But trite advice to pigeon hole these manuscripts (or select a genre, rather), and stick to the dictates of such, was getting me down. So, I upped the ante and pumped up the volume on my characters' inner conflicts and the complexity of the protagonists' wants and needs. They're more 'character driven' now, you could say. The stuff of drama. Same as Netflix.
Even in scenes with the team at the pinnacle, the one everyone wants to beat or see fall, Hamilton and Mercedes are shown at their most vulnerable. It's also the inner and outer turmoils of the midfield drivers and lower placers that fixates. No need for stats and numbers (Although, in the words of former Scuderia-Ferrari star, Sebastian Vettel, when he's old and can't move so fast anymore, the top notches he's scored will be something to boast about.)—again, it's the human side Netflix delves into. More examples—
The brave face of Niko Hülkenberg in Season 2 (racing year 2019) as he faces his inner demons of never making a podium spot in F1 despite all his earlier success, and even as his Renault boss, with all the data and science of the pit wall staring at him, starts to think that the German might well be cursed. Then we see his handsome features flash a rakish smile and watch with our mouths in our throats as it wavers, going slant first on one side before it crumbles. And the loyalty and respect he's commanded from his techies and team rival, Daniel Ricciardo come to the fore in the farewell photo shoot —where the Aussie from Perth pulls out a blond wig and puts it on, as does the entire wall of the hundreds of team members standing behind them: a good laugh, and a touching tribute to the driver that kept Renault afloat on the grid and on the tracks in the years the car was floundering. It also helped you not cry seeing the good guy lose his seat. What will become of him now? "We'll see," Niko says, still keeping it together, but barely. (Note to "ulkenberrgh" fans: he's on reserve this year for Team Aston Martin. Not all is lost! Alex Albon, on reserve too, for Red Bull.)
Heart wrenching gut punches, that's the F1 that Netflix shows us. And now I'm an F1 addict. It's confirmed, I get it now, the rush of the race isn't in how fast the cars go—Okay, there's some of that too—speed feeds into the ACTION. But so much more stems from the human side of the tracks. Oh, and the names on these guys! Lando Norris, Sergio 'Checo' Perez, Esteban Ocon ("oh-kon" —who only sounds like a drugs lord, but looks like an angel that couldn't hurt a fly… until he gets behind the wheel). And the steamy Sharl Leclerrr (that's Charles Leclerc to the uninitiated) keeps me on the edge of my seat, but also led to Vettel's relegation. Dumped by Ferrari after causing mayhem with his team mate (They both crashed out of that race.), it's a long way to fall for the 4 times World Champion. Hans Solo would totally fit in with this bunch. Talented beyond belief, several are where they are now after having overcome a mountain of adversities. This—having to face hardships, and overcoming them—being a key ingredient in a driver, according to Toto Wolff (Another great name!), who's also the team lead (correct jargon: 'Principal') at Petronas Mercedes AMG. There are the Daddy's boys, too, the sons of the wealthy who buy their seats with funding from their fathers. These, you'd like to hate until you see how good they are, too, mostly. Not naming names —you know who you are—some still need to prove themselves out there.
But if you're looking for the green in all of this, it's only in the flag at the start that I've seen it (frequently waved by a middle-aged woman and more often than not, one who's on the plump side of life— What's with that btw? Is it a tradition? Or a token gesture to the Age of Diversity?) There's some green too, in the Petronas trademark peppermint. But that's it. Unless the sustainable fuel approved last year, is actually being used? Otherwise, there's nothing discernibly green here, not even at the starting lights. No, this storm pitting the best of technical and human talents, blended with science and taken to impossible levels with artistry, does not appear to consider its environmental impacts.
"Cash is King," they said at the start of the 2020 racing year in Melbourne. Although ultimately cancelled by Covid, it makes me ask: "Is that the cost of this entertainment?" —Like the gladiatorial bouts of ancient Rome, beyond the human casualties*, at the end of the day are we down to Jobs versus Climate? Or could this be just another example of the human tendency towards denial, to live in the now, to make a kill in the hunt, to bring home the bacon, to be the big man/woman, to not feel like failures in our own small lives. Going round and round, too, except getting nowhere fast. The insatiable competitor, the pride we need to feel in ourselves as we watch our favourites win, as if we're them— These need to be fed. F1 provides this immediate gratification. And isn't that what makes a perfect sport?
When's the next race, then?
*Tragically, the most recent driver loss of life was that of 22-year-old Anthoine Hubert in 2019 in the F2 (that runs the day before F1).
---
Not Getting Us Down

: 30 second read by Farriz Mashudi
01/04/2021
This sun burns wherever you look.
Piercing past hotel curtains tentatively drawn, seeping through eyes still shut tight. Outside, tinted sunnies and Polaroid-aviators wannabe helpful, but don't do much.
Sun hats, baseball caps—too hot to bear, are quickly discarded. It suns everywhere: on tourists' backs, bald heads, reddened necks, bare arms.
Sun-baked piazzas and waterways; Sun-dried tomatoes; waiters, with only their shirts and bosses White, beckon inside. Boatloads of tourists their pointless parasols inflating St. Marco's overspill into shady lanes. On incoming trains, sleepers doze in seats and on the ground their rails gleaming in the heat.
No sunblock please; its oozing creaminess too sticky. Not that it helps, only runs off with August's wild sweat. At night the strains of Vivaldi's Summer evoking sunshine, heralds a light drizzle — the apres sun that could only be, Heaven-sent.
Beyond weather, Venice, steaming in the sun is uncovered, regardless.
---
Originally posted in conjunction with Qatar Sports Day on 09/02/21 —
Death Goes To The Circus- A Murder Mystery

: 4 mins. by Farriz Mashudi
28/02/2021
Do we need a setting? Well, a table setting would be proper, and for starters, a table cloth. The round top's tempered glass is semi-transparent. But hiding below the fabric's tent-folds our true intents lie stewing in darkness. They're waiting to be stirred. A candle in the centre sheds little light on these motivations. If, that is, beyond the menu we know their measure ourselves. Where are these waiters? Sitting outdoors, we're out of their sights and conveniently ignored. And so, the meeting—our session, begins.
Hi, you all know me, it's BISCUITS: "All sugar-free," I tell them. In a day I can put away a dozen between meals. Comfort eating. It's stress. It's like a bell that goes off in my brain. I'm as habitual and no better than that old dog of Pavlov's. Although sometimes—more not than often, if I'm honest—the snacking does suppress hunger pangs. When the tummy rumbles it's hard to ignore and not reach for one (OK, some). I confess to a teething gastritis though I doubt that's what it is. I'm kidding myself. There, I've said it. Now, who's next?
It's MILK CHOCOLATES' turn: "You're lucky you're tall," the pint-sized woman says. Adding that when she puts on, her girth expands to spatially fill in her mind the contents of a voluminous sphere. Her eyes shift upwards and we follow her drift. It's Dumbo. All ears, the baby elephant hovers, invisible. What else isn't she spilling?
Not to put whole words into her mouth, "I LOOK LIKE A BALL," was what she'd actually declared. Plaintive and un-doctored … Rolling in flab, a roly-poly, a Mr Wobbly Man in the flesh, only female. —But that's me again, BISCUITS extrapolating, adding and taking the demoralised and truthfully, only slightly rotund frame of MILK CHOCOLATES a further step into that abyss where I, too, oftentimes find myself. Also called the 'I WISH THIS WASN'T ME'-place. Or phase. You may have visited sometime, yourself? Some tagged 'obese' might even staycation in this here hotel, not helping themselves (except to too many trips to the buffet, perhaps).
Although I had to agree that the bean-pole look, if I could maintain it, would suit me, MILK CHOCOLATES accepts also how all considered, my plight compared to hers, is worse. Those blessed with height are often large making the results when I gain in size, distinctly gargantuan. We laugh at this. It causes endorphins to be happily released into the night air filling our lungs and ridding us of thoughts of giving up. Dumbo smiles. Ear to ear. Maybe he'd disappear now, float away, go grin stupidly someplace else?
"Order! Order!" Alright, drinks first then. We agree on water. Still, but cold.
—Wouldn't sparkling be better at that temperature?

—The gas bloats.

—It's not like what we're wearing isn't baggy.

—Heard the one about the Type 1 diabetic? He jabbed every day then guzzled himself to death on coke. No, not the diet drink. Was a genius, such a shame.

—My super bubbly cousin, she had her leg cut off. Below the knee. Her husband left her and she died a year later. Depression.

—As a processed meat, sure, bacon is high in sodium and that makes it unhealthy. But for those without blood pressure issues, I think it's acceptable for variety. Breakfast is so boring otherwise.

—What's wrong with cereal and milk everyday?

—Uh, aren't you diabetic?
OK, my turn. Just call me DOUBLE PLATTER: "Yes, reduce volume, control portions. I know all this. I should. But I want, what can I do," the big man says. Seems it's a fact he doesn't question. "So, THERE," he adds rounding it off, and Yes, it's usually with a calorific McFlurry. Habitually super-sized, Mr. Big Top himself admits he's guilty, but adds, it's not like he's sinned. We agree, we don't think he has. At least not against God, and not against humanity. The latter does like to count calories, amongst other tabs people tend to keep, but in truth he wasn't hurting anyone. "Well, no one but myself," he counters. Dumbo at his elbow, nods sagely.
In this three-ringed circus our statements and retorts and tales of extreme cases flow unabated. Doubling up, contorting à la Cirque du Soleil, then repeating what we'd heard only to circle back. Shared, chewed on, ruminated and regurgitated, no longer relegated to dark crevices in denial; the paralysing problem over control, once expressed, was losing its hold. Woes thrown up and voiced aloud began to project something else. All around us, or is it only me? An uplifting energy. Startling. Healing. Like balloons of helium. Would we rise above this, Dumbo?
In the fourth chair our unwilling audience is a man as grounded and steady as those cows that come home like clockwork. He'd like to throw us off a cliff. Or we could jump, take our pick. And his point wasn't invalid. —Is it misadventure, or something else, when the answer to Death is at the tip of your tongue? … In your grasp, your gorging mouth, in your own overfull belly. Lethal at some point, eating beyond bounds is like suicide, only slower. Well, isn't it?
Go ahead, let's place our heads inside the lion's mouth, between its wide open jaws. Will it devour, or spit out our weak wills in disgust? Not to mention the wasted innards. Shaking his mane, would the lion's worry be that we weren't nutritious, or merely distasteful? (What with the imbalanced diets, indigestion and acid reflux.)
Leaving a bad taste even in leonine mouths … Huh.
Woe is me, woe is us. Maybe baby … Running, but only out of ways to spin this. And btw, our quiet treadmills and achey knees are equally worn out, more than anything, from disuse. Seems it's only when the red lights, the blood, and the damage done stares you in the face that the self-harm is seen for what it really is. Continue like this, and we're on one-way tickets. You only need to follow the hamour for more suspects. And Dumbo.
Found your murderers yet?
---
Hotel California, Doha (3)-On The Fly

: 90 sec.read by F. Mashudi 18/01/2021
Like a silken moth he was covered in that mesh which hotel shower caps are made of (when it's not flimsy plastic). One on his head, the coveralls in the same cloth are a perfect match. All arms helping with the bags, the bellhop quickly transforms into a spider. The Fly, that Jeff Goldblum classic comes to mind. Not wanting to enter the lift the spider was pointing us into, neither did I wish to offend its occupant. Or perhaps I was seen as the Black Widow here?
Last night the nurse from the Ministry of Health had knocked on our door just before midnight. Pulling a chair into the corridor for us to sit on, in marked zip-locked bags I saw the swabs of at least twenty quarantiners already tested. This morning our 'negative' result (which means we're okay) came in just after breakfast. "Would we be staying for lunch?" —Uh, no thanks! Downstairs now, it was just past 10.30. Already a dozen rooms had checked-out. We weren't alone.
Although we'd been unable to leave before this, laundry, strangely —was coming in and out as usual. And if you liked, Housekeeping would tidy twice during the mandated 6-day stay (even though you pay for 7 nights). Poor Pete, another colleague of Jack's—was sneezing non-stop from the dusty carpeting and ended up hoovering it himself. Housekeeping at that hotel —A 5 star, too!—was happy to provide the appliance, but not the staff. And I had chosen to not have anyone come into to our room. So, it's a two-way thing, this 'keep away from me' business.
As we emerge out of our cave, Jack and I are like insects breaking out of cocooned sacs. What shall we do first? He's ready to murder a burger. I could kill for a coffee. Either way, whatever the fix, we're FREE! But only to go home, and to remain socially distant. Still here —the Police SUV stationed outside the hotel when we first arrived doesn't look like it's going anywhere fast either.
---
Hotel California, Doha (2) – Killing Time

: 2 minute read by Farriz Mashudi 16/01/2021
The ruckus in the corridor this morning was workmen fixing something in the risers. I could see them through the peephole, there were three of them. What was 'Kate', opposite, making of this? (Perpetually on her door, the DO NOT DISTURB sign was being violated.)
Yesterday, I caught a glimpse of her when they were handing out breakfast bags. Thin and smiling, the yoga type, older than me, she was on her own. Next door to her are a couple, young and quite happy to keep to themselves. I assume this judging only from their leftovers which have included several empty wine bottles. Yes, LARGE. I'm not usually the neighbour from Hell. Now, I'm Miss Marple.
In the afternoon, long past when the lunch bags have been cleared, I open the door and look left and right into the hall. No one's about except for a security guard sat slumped over in a high-backed wheelie chair. In the lift lobby, for five straight days now, I've been watching him, checking on him, at odd and even hours. It looks like the same guy 24-7, but from this distance, it's unclear. What does, Jack, alias 'Hercule Poirot', my partner in crime make of it?
Sometimes the chair is empty. Was the man gone for a break —you know, the biological kind? His meals would be in the wheelie, that much we knew. Do you hear me, Hercule? Was he gone for a walk, maybe to another floor? Shall we make a break for it? — Run to the end and back? I'm ready to swap places for a few hours, if he is. "Dream on Marple," says my more level-headed Poirot.
Tony was gone now, good for him. He tested negative last night after staying up until they eventually knocked at 1:40. No one to chat with room-to-room anymore; nor to commiserate together with over unhappy meals. He'd gone for a steak dinner, he said, first thing. To be fair, the vegetarian Jack persuaded them to make for me for lunch was decent. As was the grilled salmon last night. Or my taste buds have adjusted. (Which confirms, it's not just my marbles, I'm losing.) And they're big on quantity. Which doesn't help, however, with the restricted movement.
Traffic outside milling around us in constant swirls; Trump's ongoing political suicide on CNN (also 24-7, same as our security man)—and raging Covid (the reason we're here)—all add to this feeling forgotten. Being a weekend doesn't help either. No Teams meetings or Zoom calls our days don't feel official, just incremental. Completely cut off we may as well be dead in here. Murdered in our bed. Was it Housekeeping? Room service? Being over fed?
Forced to be recluses, the slightest sound makes us jump. What's that now? Arrived downstairs and on the app. Should we investigate?
"It's fine," my Poirot says. Just Talabat —Thank God for Thai food — It's from the Bangkok line of the Orient Express.
---
Hotel California, Doha (1)

: 2.5 minute read by Farriz Mashudi 01/14/2021
"I HAVE COVID."
—Wait, what did I just hear?
Jack closes the hotel room door and confirms it. A woman down the hall has tested positive. He brings in two brown paper bags from the corridor. Our breakfast. Perfect timing. Everything has to happen at once.
We hadn't landed until after midnight last night and hadn't reached the hotel (in a plastic-sheet partitioned Karwa cab) till close to 3 AM, and we weren't in bed till 4. The next morning, barely gone 9 AM we'd been woken up abruptly for Covid testing.
"Give us five minutes, please." We waited fifteen and thought whoever it was had forgotten us. That was when Jack had peered out and overheard the woman's announcement.
"Are there people with Covid in the hotel?" I ask the lady when she returns. (She looks like a nurse, is dressed in blue scrubs.)
"Anyone testing positive is taken to hospital immediately," she says. Beautiful smile. Gentle with the swab. I take that for a 'Yes'.
Means if our results don't come in negative tomorrow then we'd be leaving for the hospital. Otherwise, it's here for seven days. We're in a suite though, which isn't half bad. A lucky upgrade? Ironically, due to the hotel we were originally booked for having high numbers of arrivals infected with Covid. They had it closed for cleaning and us moved to this one, into a suite for the same price. It wasn't the one we'd chosen, but only the one we'd been trying to avoid.
That was some days ago. And we were right to anticipate that the food would be this bad. Aside from fruits, and the mutton biriyani that Jack had arranged for them to change his hard-as-nails grilled chicken-breast to, barely anything else in today's lunch bags was edible. Putting them out I notice the occupant's from opposite has a note attached. The name is female; let's call her 'Kate'. Reading it from afar, Kate's message says: "As usual, no need to send breakfast or dinner meals." Smart cookie, she's probably ordering in.
The survival kit friends recommended has proved a God-send. Real cutlery and porcelain plates do make a difference. Especially the mugs. Coffee and tea from low-grade thin paper cups just aren't consumable after a few days. (Call me a fusspot, but no hot drinks are for me unless they're from a Starbucks, Costa —or sans the franchise now, Kaldi 850 Coffee, Qatar.) Like Kate, we could call for Talabat delivery, or are the poorly provisioned meal-bags a strategy contrived by the hotel? To prevent contamination, their other restaurants can't deliver upstairs, but we can order Room Service. Why would we though if it's the same cooks?
Trying to stay positive-minded about it all, I try to think of hotel quarantine as a staycation. With the realisation, however, that this being cooped up in a room (although technically, in a suite we're in two) is akin to forced confinement—it becomes increasingly challenging.
To keep moving or simply for distraction (I'll consider later which it is, there's certainly time enough, not that I'm rushing off to go some place… )—I balance on one leg, each in turn while I brush my teeth. I do some squats and walk up and down and between the rooms. It's more than poor Tony can do. (He's Jack's pal from work who's stuck here too, but in a single room.)
"Be sure to be up between midnight and 2 AM," Tony tells us over Zoom. He means on the night of Day 6 for the repeat test. "If you miss hearing them knock, you'll have to pay to stay an extra day." With the results ready in four hours, if negative we could checkout at 7 AM. Otherwise, Tony's right, it would be 7+1 extra day here. Surely, that can't be the reason for the un-Godly hour?
As we continue the count down, I repeat the mantra: This going nowhere is healthy …
Dubious Covid vaccination policy in Israel – Guest Writer, Kate Sherringer's: A Shot In The Arm
---
The Winner Takes It All / SOS

: 2.5 minute read by Farriz Mashudi 01/01/2021
---
She was looking forward to Friday. 'Greek Night' would be great, especially with Elena, the only other remaining first year and Konstantin on the floor below, both being from Athens. They'd have Mamma Mia for music. (Well, it was set on a Greek island, wasn't it?) And the food, mostly Mediterranean veg combos on skewers and yoghurt dips, and olives of course, was sorted. They'd put the college-issue white bed sheets to good use. — Togas galore!
Although only a few days away, all the third years still left would probably be gone. Already two had elected to defer, fed up with their final year being ruined; and another had left for vac early to self-quarantine in the Far East. Something about it being important to be with family at Xmas. But it was more likely to do with his girlfriend, wasn't it? Whatever it was, YAY! — No more of his 7 A.M. calls to the girl first thing each day that everyone could hear, and the audacity of telling them to be quiet when they dared to make a peep at night after ten. The floor would be all theirs!
On the staircase that made up the rest of their household bubble, they could for once have first years in the majority. Actually, the thirds weren't all so bad. Some, not to mention any names, were great. And 'Mexican Night' thrown by the floor below had been so fun with everyone helping out. Then after the after-party tidy, their kitchen would stay clean at last, even without the Scouts who weren't allowed to come in anymore to do their daily. With just Elena and her, there'd be no more used wok hogging up the sink; no more disappearing knives and cutlery; and just more space, really. From the size of the small fridge, pint-sized microwave, the hob-only cooker without an oven — theirs wasn't a kitchen meant to be cooked in three times a day by all the ten students on the floor. And yet they did. Hall food was so difficult to order ahead now, and take-away only with fixed time slots to collect meant zero flexibility. Unless you enjoy plexiglass dining? —Don't forget, social distancing is paramount. Not everywhere was doing deliveries, either. And there was the budget to consider. So, shop and cook yourself, or go hungry.
Next term Elena and her might move out. Like the only other first year initially on the floor, Arya, who left for the staircase next door before lockdown. Whatever happened, Elena and her would either stick it out here or leave together. It would all depend. The factors were beyond their control, but this she could predict. Their decision would turn on:
One, who would still be left on their floor;

Two, who new might move in; and

Three, if they liked the people in One and Two.
There was meant to be the Ski Trip too, next term. Everyone would be vaccinated by then. People could travel for holidays again. Her salopettes and other ski-gear would get so much wear out of them she'd have to get everything new for the next trip in '22. The economy would need kick-starting, so the spending would actually be good. There would be LIVE in-the-flesh lectures and tutorials again, concerts, more parties. Hassan's Kebabs (the queue was half the fun). Union debates, sports (e-Games don't count btw), and OMG — being able to try clothes on in shops! Getting her hair cut proper, barbers for the males. Café's and restaurants. The cinema. Internships and volunteering over the summer. The Olympics in Japan? . . . She could see it all now and could hardly wait.
What was that old saying again? . . . The future's so bright I gotta wear shades?
Except that not a month on the outlook had changed. And for the worse.
CAN YOU HEAR THE SONGS, FERNANDO? . . .

THOUGH THEY TRY, HOW CAN THEY, BE SO WRONG?
Even with the vaccinations that had begun, everything's so blinkered still. HAPPY 2021? Or is this the darkest hour ever? No matter what — clever, mature, civic-minded, and responsible people everywhere, and no matter what year you're in — PLEASE, JUST FOLLOW THE RULES. Only together will we ever beat this thing.
---
So, Shoot Me

: 75 second read by Farriz Mashudi 15/12/2020
Once when I was still a relatively green TV journo covering a big story with my crew – a cameraman, sound-man and lighting guy – (for better and for worse, our number made us a presence wherever we went), a print reporter (you could tell he was seasoned from his lordly impatience) approached me with a complaint.
The assignment was news of a political sort that was of local and potentially international interest. But in the confines of the fancy hotel where the meetings were being held, no one entering and exiting the conference rooms would speak off (never mind, on) the record, in sight of a TV crew. We were cramping his style, he said. Could we just move away? Apparently, he spoke for all the print and online press there, too.
Did he offer up a credible quote for my inconvenience? Or to share sources and collaborate?
Did I tell the crew to move? To budge even a few feet to be less conspicuous behind a pillar?
Negative. We stood our ground from where the camera was positioned for a best shot. And when the Prime Minister eventually came out it was to our camera and to me that he gave a generous soundbite.
I was reviled, but also vindicated, and had brought home a scoop. I should have been over the moon.
I was reviled, but also vindicated, and had brought home a scoop. I should have been over the moon. Instead, decades on I'm still full of regret over the missed opportunity. All of our returns that day could have been all the better if we'd only found a way to cooperate. If we'd been writing buddies rather than foes. Even if for a day.
Since embarking on the creative writing journey, in sharp contrast it's been the camaraderie of other writers, long-drawn coffees with literary and nonfiction types alike, the feedback of critique groups, and insights shared by class-mates — that have helped me the most. Is it because writing, as a vocation (and for journalists if you freelance or work on immersion projects), entails hours on end of working alone? Is it solitude and the life of a hermit OR being deprived of others to fight with — that brings out the best in us?
---
Verily*

: 60 second read by Farriz Mashudi 09/12/2020
Verily, with every difficulty there is relief . . . This beautiful verse from the holy Quran spoke to me, beamed from the walls of Bin Jelmood House also known as the 'Slavery Museum' in downtown Doha. Yes, it happened here, at this former abode of a trader of such shameful commodity, a stone's throw from the Souq Waqif.
Resplendently refurbished in puritan white, the pain of past practices endures in life-sized audio-visuals. Within these confines that includes a well-stocked library, the voices of slavery's descendants confess to still being victims.
No more of physical shackles. But of a stigma that dwells universally amongst us. Deep in people's psyches. Beyond the bounds of our rational minds.
"No need for denial or covering up, let's talk about it openly," their talking heads beseeched. Racism won't be abolished by pretending it doesn't exist. Nor, will its close cousin — Discrimination.
In this spirit, might each of us consider how in our heart of hearts as good people to be rid of the black marks of prejudice? Then to duly observe these steers in our daily practice. Eventually, to perfectly eradicate the ways in which we might otherwise stereotype.
Does this sound unrealistic? Like a far-fetched miracle or middle-aged fantasy?
Nothing worth doing, as the old adage goes, is ever easy. On this score, an abundance of credit and thanks must go to Her Highness Sheikha Moza, the beloved 'Queen Mother' of Qatar, if we may respectfully call her this — for her vision of freedom that made the museum possible and sparked this timely conversation for the entire community.
---
A Pandemic Like No Other

: 90 second read by Farriz Mashudi 03/12/2020
In the women's waiting room sitting quietly I'm the only one of five ladies not looking at my phone. Anything wrong to you with this picture, or is it business as usual?
Across the way in the Men's area two males in thoubs laugh together under their white cotton headgear. It's over an image one has shown the other on the screen of — you guessed it, his phone. Although, it could have been any one of the many other mobile devices filling our worlds. At least they were talking. In conversation, engaging, not wholly preoccupied in only themselves.
One of the women has exhausted hers. No more messages to tend to, she stares into the air. I count a minute tops; hardly long enough for a pause. To ponder, think, day-dream. Or is she looking for a distraction, trying not to worry? If so, fair enough, it was a hospital, after all. She pulls out the phone again. Checking. Nothing. She puts it back.Twiddles her thumbs. Checks again. Repeats the sequence.
Another woman works — you could tell from the purposeful gait as she entered. Busy with messages, her sharp suit and sunglasses indoors, but mostly the ceaseless chimes emanating from her vicinity, speak volumes. She needs a break she daren't take. Not allowed to, or is it in fact her that prefers to not work from home?
We are six now. The latest joiner is portly and happy to dwell a while as she sinks into her seat. . . before commencing to fidget. From the folds of her voluminous black abaya emerges a slim phone. She holds it deftly in a broad left hand that scrolls and flicks to the next items with its thumb. The benefits these days of chunky ones.
And these are just the adults.
What can cure this pandemic? A virus to wipe-out all non-essential electronic comms . . . like what we've seen with commuting (and for others, getting drunk socially) in 2020: Provided no one dies, what a welcome reprieve, even a blessing it would be — for all, or is it just me?
---
The Confessional

: 45 second read by Farriz Mashudi 01/12/2020
I'm happy to say today has been a revelation on an existential aspect previously ailing me. The subject of a prior pointed complaint, it's gone some way in restoring my faith in humanity. A resounding 'HALLELUJAH!' goes to the warm, kind-hearted, listening Arab woman doctor who tended to me at Al Ahli Specialists. From Syria the nurse said. She actually called me 'dear'. A minor miracle, as far as I was concerned. So startled was I hearing it, I rattled off my entire history. And she duly recorded it (sending further shocks to the system). What made her different towards me compared to others of a similar medical fraternity? Must make it my mission now to find out.
Friends had also suggested the Sidra Women's Hospital where the doctors being American trained, weren't wont to discriminate. I'm yet to try them out, but am curious to see for myself if there's any marked difference.
Until then shall we hope for the best and keep an open mind (as well as the faith) for each medical encounter? Or religiously maintain a Machiavellian approach to health which warrants that all protections be observed with clinical focus, even if it means stereotyping against doctors?
What are we looking at here – a single patient's slippery slope . . . or a more general and malignant moral dilemma?
---
Switch On The Lights

: 5 minute read by Farriz Mashudi 24/11/2020
The toilet didn't have a seat.
For a small medical centre, the place was relatively big. More importantly, it was private and I could be in and out of there fast. Or so, I'd hoped. The pain I was in being due to my own pitiful attempts at self-diagnosis, the only certainty was that the doctors would be exacting revenge.
Not merely from my head being cloudy (a high fever, I was told), there was definitely something different about the place. Had it been refurbished? I couldn't recall it looking this nice before. It could almost pass for Al Ahli, the specialists' hospital I go to for routine check-ups.
"This is the new wing," my husband says. He registers my details at the Reception as I wait in agony on the empty seating opposite, admiring the new chartreuse paint and oak-coloured wood trim.
"You prefer male or female doctor, Madam?" Both the receptionist and husband were looking for an immediate answer. What a loaded question. Where would I begin?
"Lady doctor, I think?"
"The lady doctors are in the other wing. Go through the . . ."
"Why? Hang on, wait a minute . . ." The other wing as I recalled was a cold, steely interior. Inferior. "Why aren't the women doctors here, too, on this side. Why do only the men doctors get nice rooms?" Empty stares all around. Surely the women doctors wouldn't tolerate being bullied? Surely . . .
WHY ARE DOCTORS SEGREGATED BY GENDER?
That was the sign that should be on the walls. The type of graffiti that helped to make sense of it all.
There was no lid to cover the toilet bowl.
"The other side's not so bad," my husband tells me. "It's been refurbed to match."
Well, that was something at least. "Okay, what's the doctor's name? Where's she from?" The nurse's face is a blank. "Is she an Arab doctor?"
"Yes, yes. Dr. Arwa Alhamtajab, from Iraq."
"Give me a male doctor please." I'd had Arab women doctors before, none of them nice. Not to say they weren't professional. Just not very pleasant. Not to me at least. The worst — still a source of nightmares — came to my bedside just after 11 p.m. the night before key-hole surgery to remove a cyst. The Iranian surgeon — Persian, not Arab, but similar in this regard — scheduled to perform the procedure had, without so much as a 'Good evening, how are we doing ahead of tomorrow?' made a perfunctory recommendation to remove my womb. Entirely.
"For endometrioma, this is the best. No more worry about cysts." No more hormones, either. No more normal life. All matter of fact.
It was the nurse again, growing in persistence. "But Ma'am, the doctor is good. Her English is fine, no problem." A deft rolling of the neck. The nurse was from India. Gentle and sympathetic, well-meaning; I could feel it in my bones. They speak lots of languages there. Could she be trusted on this score? My gut wasn't so sure. It was all relative, wasn't it?
I try to explain myself. "Arab lady doctors have no sympathy. They're good, but cold. Arab men doctors, though, are kind. Today, besides good medicine, I need to feel kindness." I didn't need other women being scornful or judging me for not being tough.
"But the man doctor he cannot inspect your abdomen, Ma'am. Another lady doctor must still come."
Was this new, too? I'd never heard of it before. Usually it was enough that a female nurse was also present in the room. If it was a problem the husband could come in with.
"Dr. Arwa is very good Ma'am, I promise." Well, the nurse seemed awfully keen. And I was in no condition to argue. My head was spinning again.
The husband was right, the old wing did look nicer now compared to before. But it still felt like being in second-class. How many times had I been through this? Countless.
So, what was different about it now? One, I wasn't working anymore so didn't have an employer in the country to be accountable to for any outburst; two, I was feverish and the safety-traps on my mouth were part of the brain's functions on temporary shutdown. I felt free to say whatever I was thinking. Freed of contractual obligations, light-headed, liberated . . . And what was topmost on my mind?
"The toilets on this side are still bad." Wooden door, chipped mahogany paint, mortice lock with all extra keys dangling. The clothes rack nailed to the back of it isn't helping with the modern hospital look either."
"Oh? The Men's is fine. Same as like at Al Ahli. Did you try the other one?"
"No lid. No seat even. How is this hygienic? I harassed the nurse for not complaining. The staff use them, too, but say nothing."
WHY DON'T WOMEN SPEAK UP?
For fear of possible Covid infection, I was shown into a room marked 'Isolation'. It had a reclining bed. Perfect, I could lie down while waiting. And the good doctor? As expected. Mean as they came — when it was just me in the room. But when the husband was there, too, the woman was all heart and friendliness, with a borderline bubbly personality to boot. I laughed about it later with the husband, but it still made me feel sick (despite being put on the correct meds).
How exactly was the doctor 'mean'? A cold, icy demeanour from her first step through the door, being curt and terse and expressionless. — Or was this me misinterpreting the language barrier? A wordless smile certainly wouldn't have gone amiss. Dismissive, cutting short her explanations of symptoms, complicated as they were — because the doctor was clearly busy and had heard enough. Or was it something else, which was unspoken and more difficult than any medical prognosis to establish and wouldn't have been an isolated incident: Was it the invisible elephant of racism in the room colouring our interaction? With my strong resemblance to a Filipina, and my name almost Indonesian, the possibility was real. — This was the Middle East. Both nationalities serve as housemaids and nannies across the region and for their pains live with the ill treatment of being deemed inferior. The husband on the other hand, bless him for not even realising it, easily passes for an Arab with that patrician nose of his (even though it's me with the Yemeni blood).
WHY DO WOMEN, TREAT OTHER WOMEN BADLY? . . . PARTICULARLY THEIR HELPERS?
Similarly unsettling affronts popped up while I was watching Margaret Thatcher (in The Crown, Season 4) explaining to the Queen that she couldn't possibly have women ministers in her Cabinet on account of their being too emotional. It was equally as painful to watch the same great Dame conducting Cabinet meetings wearing a frilly apron while cooking kedgeree in her kitchen in Downing Street. What was it with the need to be a superwoman as well as a hero to all of mankind?
Was the husband not handy around the kitchen? Of course, he wasn't. It was only Maggie that was before her time.
What then was wrong with having a cook on the payroll, especially if you were running a country? Which was the more important?
WHY ARE WOMEN SO MESSED UP?
It's a TV series, true. But I don't believe that much was really fictionalised. Take these scenes, which are closer to the reality of most people's lives than many would probably care to admit: Even as the Prime Minister confesses (to the Queen again) that her son, Mark is her favourite child, the husband tells their daughter, Carol (poor, suffering Carol) that it's just the way it is with mothers and their sons.
It reminds me of a friend, an only daughter in Doha with two brothers doted on by their mum. — A woman whom, despite being well-educated and an educator herself (a professor of History) openly professes the importance of her male offspring over any female progeny. The father, too, makes light of his daughter's achievements, which are manifold in comparison to the boys.
Culturally, in the Middle East, whatever's said about Islam treating women like pearls, even in the same family, women are deemed second-class. And this is accepted, tolerated, endured.
A male Qatari colleague once told me that it was for their own safety that his female relatives in Saudi weren't permitted to drive. Saudi men are, in his words, 'like animals' and would, without a second thought, turn their SUVs around and chase a woman off the road at the mere sight.
"They're stuck in the Dark Ages there. Because of the politics, to control the masses," he said. "Religion's got nothing to do with it then?", I asked, being a Muslim, too.
"What of the testimony of two women being required to equal a man's?"
"That's because women get hormonal. Certain times of the month they can't think straight."
'Hormonal', 'emotional', 'can't think'. . . What excuses do men have for the great choices they make? . . . Quick, look, there's a woman driving!
From some . . . nay, many women, to some female doctors to a lot of broken and ugly toilets, and for the armfuls of mothers of all levels of ignorance and their inequitable treatment of daughters and sons — and yes, also to the men who are like those as described to me driving madly in Saudi Arabia:
WHY IS IT THE DARK AGES ANYWHERE STILL?
Someone, please, switch on the lights.
---
WHEN SWORDFISH ATTACKED SINGAPURA – A View From The Lie of The Land

: 2.5 minute read by Farriz Mashudi 06/11/2020
Where concrete high-rises and steely skyscrapers dominate, the earth beneath a grassy mount fortified with stones is red in hue, the people say, from the slaughter of an innocent.
Were they there that very day? Had they witnessed the act with their very eyes, in that time of sampans and coconut huts that no one amongst them wished to remember and fewer still could bring themselves to talk about?
It pains me to hear the name attached in ignorance today to this part of me. Bukit Merah, 'Red Hill', is laterite, rich in iron oxide, which makes my earth in these parts rusty. It really was as simple as that. The matter of the slain boy itself is less straightforward. As twisted and pernicious as Zeus' battle with Prometheus, the human form being modelled of clay substantiates my locus standi. And I shall tell the tale as enacted on my body free of criticism or judgement. Alas, what's done it done. If you knew me well-enough, you'd appreciate how difficult it is to refrain from interceding. The rare occasions when I've failed at this, have been, historically speaking . . . rather explosive. To not risk blowing my top, to keep calm and still my faults and multi-levelled layers from potential upset, I shall endeavour to remain as I have these many eons, passively neutral in that place known as Singapura.
The torrent of killer fish swarming her seas and attacking her fishermen was already in retribution. By whom? No, not me. I don't do a lot remember? Lying around is my area of expertise. Let's call it the universe, that energy that keeps the world in balance, the gods that have existed from the beginning of thought and ultimately an absolute power. The swordfish were sent by Him, a divine spirit of order to teach Singapura a lesson. Unbeknownst to the island's common denizens, the lowly and unwitting rakyat, their Sultan and his plethora of court advisors had caused to be slain an emissary of light.
"Beware," they implored, "his religious speech can lead the rakyat astray and threaten your Majesty's ability, even might and right to rule," the advisors, working for their own interests, advised in the palatial Istana. Day in and day out like the drops that soften the hardest of granites, they persisted until the visiting saintly representative was arrested and killed, if not at his hand, by the Sultan's own wishes.
Not a handful of days passed before sharp swords from the sea battered the beaches with their attacks. Despite shields of wood and metal, no number of soldiers organised in lines along my shores could reduce their numbers nor stem their returning barrage. Here it was that sand and briny foam remained stained in salty crimson for months from the bloody waves of soldiers who trusted in following orders blindly, without question.
The solution that saved Singapura eventually came from one very bright child. "Replace the barricade of men with banana stumps," he recommended.
This caused the fishes' sharp protrusions to be stuck in spongey cylindrical trunks, and soon had the islanders rejoicing in feasts of swordfish. From being raised at first to the rank of advisor and being showered with wealth by the grateful Sultan, what was the boy's fate after that? Foresight alone, lacking in Afterthought — like the brothers Prometheus and Epimetheus not thinking in synch, can lead to fatal mistakes. Such was the case of this unwitting fellow. "Too smart for his own good."; "Too smart for anyone's good." The Sultan and the rakyat alike were fearful of his potential. "What might he do when he's grown up?"; "He'll lord over us all and enslave us!"
Thus, upon his return to me in the dark of night thrust into a shallow grave out of sight of all but mother nature, I welcomed the young corpse with open arms. His creative spark was too great to be wasted amongst mere mortals.
---
For My Name's Sake

: 90 second read by Farriz Mashudi 15/10/2020
I'm not fond of my name, but with the realisation it could have been so much worse, have learned to live with it.
No such acceptance features in a book I'm presently reading by American author, Jumpha Lahiri. Her protagonist, a young man born in the U.S. of Indian origin, struggles with the moniker 'Gogol'. Adopted by the late nineteenth century Russian writer as a shortened form of an unwieldy surname, before the boy in the book officially changed it, it was his first. And for almost 300 pages (I'm in the middle of it still) his anguish percolates and circumambulates and over-spills.
Unlike Lahiri's Gogol, I deal with it.
As a child growing up in Canada, I merely stood by at the numerous ways it was mispronounced. 'Fur-rezz', strangest to my ears, was the most frequent. To be fair, to this day, even my parents say it in their own ways. Papa, whose rendition I remember most, could be heard by all the neighbours calling me home. "F-A-R-R-I-Z!" repeated three times at the top of his lungs would ensure I soon appeared. From, Mum, who once admitted I was supposed to have been a 'Frieda', 'Far-ees' was always barely audible.
Not till I was working in Dubai, and in my forties, upon the astute enquiry of an Aussie colleague, did I start to be stricter about how others treated 'Farriz'.
"How do you like us to say it?" Anissa asked. Her own name being Arabic for 'girl' and 'friendly', was to be pronounced specifically as AN-EE-SA, or might mean something else entirely.
"If you say Farr-is, with a quick tilt at the end, as many tend to do in this part of the world," I said, "that would make me a knight, or horseman." To most Arabs, whom I could hardly blame for thinking from this alone that all Malaysians are idiots for giving such exalted a masculine title to a girl — this was the worst possible faux pas.
And it was true, to some extent. A fellow countryman in a Department downstairs was named 'Ismi', which directly translates from the Arabic to 'My name is.' Thus, making his name, 'My name is'. A shame, a cruel joke? Credit to his parents, it actually sounds pretty good.
Even as Gogol in the book entitled 'The Namesake' grapples too, with Bengali traditions which accord him a nickname for home use, and another, 'good' name for everything else, it's given me greater appreciation of a certain Indian-English phrase, commonly heard throughout the Middle East: What's your good name, please?
Lifting myself above the fray that day, "Far-EEZ, please, An-EE-sa," I said, thanking her kindly.
It only means a 'fairy' in Old Persian, which may be sensitive to speak of in the context of being a man, but hey, it is what it is, and a male I am not. Might I learn to like one day — with luck, come to love — the name that's mine? . . . If only for the sake of burying, not the name, but the hullaballoo.
---
Idiots

: 40 second read by Farriz Mashudi 06/10/2020
It matters what you call things.*
The pot that calls the kettle black.
The fish that rots from the head.
The sunflower that droops for being too big for its stem.
The books that don't get read. — What do you call those? Dead words, dust collectors, waste of space; good intentions and ambition, or just . . . pretension?
"You IDIOT," the foul-mouthed woman hurls at her child. Repeatedly, day in, day out at the smallest transgressions. Guess what becomes of him?
"You're always doing this," the man says to his wife, blurting it out each time without thinking. As thoughtless as she was, he too, was always doing it. They're divorced now.
Don't tell me what I'm not. Tell me what I can be.
Call me: smart, caring, kind, full of empathy.
I can be these things.
When you call me these things, it becomes you — and I will become it.
* Line extracted from the novel, Silver Sparrow, by award-winning American author, Tayari Jones
---
Too Cool For School

: 80 second read
by Farriz Mashudi 22/09/2020
"It's a tom-ahto", Parker said. "I liihke app-ples."
He walked with a crumpled left leg that made his knee nearly touch the floor with every step. The grin he always wore was naturally lopsided, and his drawls barely understandable at times. The drooling didn't help.
At five years-old, I didn't know what my class-mate had, except that Parker was handicapped. That didn't mean everyone in our Kindergarten class didn't love him. And Parker loved Shelly the most. She had strawberry-blond hair and pig tails and always wore something pink. They made a cute couple.
Maybe Parker didn't know a lot, or maybe it was me still getting used to what was what in Canada, but Parker was right about this one . . . Tomatoes, sucked.
That's what came out of my lunchbox for fruit that day. And no one would trade with me. I had nothing else left to eat. My mother was evil.
In Malaysia, sometimes the housemaid would make me nasi tomato for lunch. – Mashed and infused with onions and sweet-smelling spices, you didn't see anything but an orangey-red, rice-porridge mush. I'd never think of eating a tomato raw, or uncut.
Parker was right.
Tomatoes aren't like apples.
But my stomach said I needed to eat. I finally bit into it, hating every moment. The mushy insides with baby-frogs' eyes oozed out into my small hands, making a mess. Oopsy . . . Could the teacher, send a complaint note home with me today? Please?
I looked up, but she wasn't at her desk.
"They're so squidgy, aren't they? Even when they feel firm. Do we think tomatoes are a fruit or are they vegetables, Class? Does it matter? Because they're so fun!" There she was, kneeling beside me, at our table. "It's so cool of your mom to send you tomatoes, I wish all the parents were like that. And you're so cool for eating them. Good girl."
The looks round the table said something else.
Even Parker was being quiet.
---
Café of The Dead

: 2.5 minute read
by Farriz Mashudi 13/09/2020
The coffee was good.
First thing, and for the rest of the day, with no one else to have your back; when you're out on a limb, punching above your weight and in the dark, but in broad daylight.
"Call it Java, or your morning Joe, even if the franchised Starbucks tasted fake."
Call it Java, or your morning Joe, even if the franchised Starbucks tasted fake. Ultimately, the brew here was her best friend. All the real ones had left. Survive this, she could survive anything.
"Ma'am Paris, thees latte, from Mr. Mark." Three-quarters of a shot dunked in steamed milk, not foamed, not frothed, one Canderel. "Same like your usuaaall."
7 a.m. DXB, and the friendly sounds of Filipino English were already jamming her synapses. It was an accent she couldn't quite grasp, like Glaswegian and South African – Yaarh . . . And one, that would be ringing in her ears now for hours.
The milk flavoured coffee was more caffe machiato than latte, but she'd quit correcting people. And this one was an innocent.
"Thanks, Dan. He's here?" Mark, 'The Strategy Man', Williams. Forced to share a table, they hit it off over a year ago during the 10 A.M. rush for elevenses.
"No, Ma'am. He see you sitting outside here alone, when he drive past to Parking. He called to order you one more."
What was Mark up to? The Board take-over his company had been mounting for months over hers, a recalcitrant subsidiary, also the Group's most profitable, wasn't easy going on anyone. He wins, and she was gone. Same as the other senior execs queuing at the counter. Beyond the oil they were paid to continue pumping out of the Caspian, what were they, but corporates on borrowed time? Cramped together in the small space, the final nail in the coffin appeared to be imminent. Or would it be a mass grave?
Back when they were producing 100,000 barrels a day and were the darlings of several Stock Exchanges, Dan would bring bespoke coffees directly to their desks. (Hers always came with a doodled smiley face.) Then, overnight, security became an issue when the take-over talks started, barring him from entry. Forget that this flagship Presto, with outlets in all the Group's petrol stations, was where the agents of both sides mingled.
Speak of the Devil, there goes Nadim, their Chief Auditor. Clutching his cuppa, he's taking it upstairs, throwing her shade as he goes. The waiting around to know your fate was made all the more dangerous by plotting snakes such as him.
Not unlike Mark. The coffee meant they were buddies of sorts, but only for as long as it suited. Did it portend a poisoned chalice? – A new role she could only fail in? Goodwill already in his pocket, was her free will also for sale? Or was it, a precursor to hemlock, to kill all hopes of ever coming out alive? Then again, when it was time, it was time.
Moving in-house from practice, before, it had always been teas. Here, she was a caffeine addict.
"The smoothness of the beans cradled in your hand, the way its aroma envelopes like a cloud. It made the inevitable less real, yet all the more vivid."
The smoothness of the beans cradled in your hand, the way its aroma enveloped like a cloud. It made the inevitable less real, yet all the more vivid.
"Dan, it's yours. Bring me an espresso, double shot, three sweeteners." Smart in his uniform and cap Dan always served, regardless how dubious the order.
Chin-chin . . . Drunk on dark thoughts swirling in her head, she downed the goop in a gulp. Laughable really, how they were all gathered; this bitterest of saccharine farewells, a fitting closure for so many dead careers.
---
EnRaptured

: 6 minute read
by Farriz Mashudi 06/09/2020
So loud! The nightly cicada chorus outside this house was deafening. How could people function normally, let alone manage sleep in this racket?
Four over-sized bedrooms all to ourselves, the three of us would huddle closely together for warmth in the same bed, in air-conditioning that was out-of-control. It was either that, or wake up drenched in ninety-percent humidity. MAINTENANCE told us the previous occupants had them fix the settings to maximum, 24-7, and for it to be run like that, on 'High' year-round.
"What about when they went on vacation?", we asked.
Their personal affects, needed keeping cool. Bad news, the adjustments were irreversible. They suggested we wear sweaters.
Taunting us from dusk till dawn, an invisible owl pierced our will to live with his "Houp . . . HoOUP . . . HOOOUP . . ." repeated every twelve seconds. Finally caught on videocam, unblinking in the grainy ultra-zoomed frames the bird of prey appeared to look down on us. His beaky sneer bidding a chilly warning. Or was it a prescient goodbye?
"We need binoculars," my partner said. The recently acquired edition of Birds of Borneo[1], told us the greyish-brown specimen was a Collared Scops. Buff feathered, if only the softness of Otus bakkamoena's white-trim were similarly echoed in his hoots. Eventually, we learned to live with this, too.
Not talking about it only confirmed my hunch. Like the other things we were hearing that affected us in other ways, but which, in over our heads, we were still trying to process.
What was there to discuss? — The quizzical looks on the nannies' faces at the adventure playground? The pointed questioning when we sat down at the Boat Club? Did the dumb waiters genuinely doubt we were legit? The cold stares and hissed remarks behind our backs at the nearby wet-market when we politely requested halal poultry? What about the twisted laughter in the general air. It seemed to dare us to stay, even as it willed us to pack up and leave. Did anyone care to explain?
At the end of a row of five bungalows, this house seemed at first to be on the wrong side of the street. Was this where the Asian imports lived, the second-class expats, not the real ones who came from further abroad with white and African packaging? Not that it mattered. Our thin-skins, initially super-sensitive soon got past the imposter doubts. Bottomline, this house, with its powerful air-conditioning even in the kitchen, truly, was something to write home about.
That was before the toads arrived.
Violently awoken one morning, we saw them, squatting there, in the nature-pond. It would have been a version of Hitchcock's, 'Birds' except that the menace croaked. Bumpy and slimy with bulging eyes, the size of baseballs every one of them. Back-to-back, they stood their ground, unmoving. Grotesque as gargoyles, except these ones were alive.
So deeply invested were we in that hole. A passion project, every aspect had been thoroughly researched, from its lima-bean shape to the imported membrane for its bottom. The oxygenating plant varieties we filled it with were procured especially from an aquarium shop across town. And its hot pink water-lilies were a souvenir from our first trip to Bali.
All the heavy digging was done ourselves with a shovel and garden trowel. Back breaking work for our soft hands. Not adjusted yet to the readily available manual labour that was reliant on us, we were still into DIY. Newbies fresh off the boat, we could be forgiven our foolishness.
In the end we had the pond back-filled and dried out.
Was it a case of 'Lessons Learnt' – that premise so widely touted in the industry, or more — city slickers cum science buffs being stupid?
Whatever else it was, it was a victory for the wildlife and their keepers. We stopped trying to tame it, and accepted that trying to outsmart everything out there in Sarawak was futile. In the end, submission to the natural order was liberating, and we embraced it.
Snakes, mostly of the garden variety, that would choose to come in on occasion, creepy crawlies the size of a palm, Gollum-y lizards scurrying across the ceiling and hiding atop my mother's antique cupboards that had finally arrived with our twenty-foot container. — This house accommodated infestations of this nature also. Plus, there was something else.
Our baby was barely two at the time. Ambitious for her sake, work could never be left at the office when you occupied company housing. It niggled at us constantly.
The bonus was that the place came with separate quarters for a live-in maid and a red buzzer with which to summon her. Long before Downtown Abbey, we'd never seen anything like it.
You could have a moonlighting gardener, and although as often as not, also featuring your garden man — the residential facility of over a hundred exec families had its own round-the-clock SECURITY. Even so, in providing us our daily bread, in this house, not slowly enough, but with a certain surety, something more was being nurtured.
From its open plan lawns in cow-grass carpeting to the casuarina-lined rows of verandaed bungalows in timber and cement, once we were rid of those mutant toads . . . life on Camp was idyllic. Sea-front units housed the 'upper-classes'. Super seniors, pioneer families, and the highest-flyers, theirs were the ones other Camp dwellers coveted and dreamed of. Once they'd gotten over the cicadas.
Here our little one grew from delicate to tough from running barefoot and digging up worms. She remembers a wendy house built from fallen casuarina limbs; little buddies spent hours with daily outside, playing. She remembers pouncing on hands and knees on candies spilled out of piñatas brought especially from far-flung countries in the Americas; and courtesy of the Dutch girls living opposite, she remembers how in this house her obsession with Polly Pockets started. Who knew the gift of a pint-sized doll that came with her own combination flying car would feed her imagination for a lifetime?
And this house threw amazing parties. SUPPLIES would send tables, folding chairs and starched tablecloths. You only had to pick a colour. – Red, plain white, or yellow? Even the catering was catered for.
Escaping the Arctic chill at ours, weekends entailed all-day BBQs and more eating and drinking outdoors with neighbours and lounging in deck chairs at the Boat Club. We'd watch an old fisherman weaving his way barefoot between the novice sail boats.
"LOOK! Out there." But no one bothered. What was there to see? . . . Definitely not an oil rig.
It was a completely ordinary scene: Old Iban gently filling bamboo baskets strung to his back with bubuk. Netting them where his predecessors had hunted for centuries, the barely visible crustaceans, a seasonal delicacy, would make him a bundle.
Although technically a private beach, no one ever stopped him. The tiny shrimp made swimming there scratchy.
The symbiotic relationship was only a little less lop-sided than the one we shared with this house.
Such were our Halcyon days in the tropics . . . Except that the dominant birdlife was hornbills, not the kingfisher, and the state of the corporate jungle was only benign if you were happy to fly below the radar.
But we'd long passed the point where going back was still possible. The blessed existence of the oil and gas expat, was life-changing. Transformational, in a cocooned bliss of its own, no way could we return to what was before. Envious locals aside, Camp was a Heaven on Earth, and this house at the end of a cul-de-sac between a river and a beach, was our one-way ticket to success; or so we thought. That it was a dead end, would remain beyond the periphery, right up to when the bubble burst.
Soon enough the preoccupation became how to never have to leave our little Shangri-La. Comfortable and content, delusions getting the better of us, we vowed we'd never become boiled frogs. Of course, we'd never lose the spring in our legs and sprightly bounce in our step that got us here. Only in our heart of hearts did we admit that the realities this house blinded us to, and the good life it convinced us to thinking would last forever, simply couldn't. Continuing its course of milking the remains of dinosaurs, this house was crumbling, and so were we :
High cholesterol, gout, hyper-tension, cardiovascular and oncology issues, diabetes, anxiety, the list of ailments was long and complicated. All negotiated with the mandatory annual check-up. And medication. And biopsies. And laparoscopies. And ultimately, open-organ surgery, or chemo.
Although the health-cover this house was insured for was the stuff of legend, it wasn't unusual to see wannabe heroes in meetings with canes or on crutches. Seeped in denial was the way livings were made in this house. In our own way, we were all damaged goods, and before you knew it, it was time.
Can you hear it? It's that twisted laughter again.
Cackling in the whir of non-stop condensers, in the gusty bristling beneath that snarky Scops' wings. Fuelling a host of occupational hazards, verily, paradise, comes at a price. With a rapturous mirth this house was exacting payback.
[1] A Photographic Guide to Birds of Borneo: Sabah, Sarawak, Brunei and Kalimantan, G.W.H Davidson and Chew Yen Fook, New Holland publishers (UK), 1996
---
Colour Me Brave

: 4 minute read
by Farriz Mashudi 15/08/2020
Unlike what some, if not most people think, YELLOW does not mean being Chinese, Japanese, Korean or any other Far Eastern nationality. Neither is the colour coding relatable to ancestors or descendants of these billions of peoples. So, how, in the English language, did it come to be equated with cowardice?
For this, we can thank the term 'yellow belly', despite its origins within Europe, or possibly a small patch in the North of England.
Even so, how is this still politically correct?
These days it maligns people born with skin-tones associated with the colour (including the afore-stated, not to mention Yours truly), and remains hurtful to the innocent of the Lincolnshire Fens, hardworking farmers everywhere and the hue itself, despite having little if anything to do with lemon drizzle or the sun, and everything to do with sounding like an old hole in the ground.
Does the fact that colours themselves lack rights lessen the wrong? Why have no art associations spoken up? Well, of course, they live off symbolism.
In his synaesthesia of musical sightings, YELLOW for singer, Pharrell Williams signifies 'Happy', the colour that lit up his 2013 mega hit.
Is it purely perspective, then? — The way you see things — based on what you were taught and learnt from experience, or, what you feel despite that and everything else.
BLUE blooded strains of a singing King George III, reverberate from the soundtrack of 'Hamilton' playing in the car. You could say Lin-Manuel Miranda, the writer, composer and star of the blockbuster musical got his colours wrong with BAME casting on Broadway and in the West End. But why did he stop at the mad monarch, and not similarly change his skin tone as well, if not blood type?
For this one subject, the show's creator arguably underscored, favours even, the upper-hand of the ruling-class. Indeed, they do make good patrons.
Arriving in Oxford fresh off the Park N' Ride on Friday morning, the first thing we saw was a GREEN protest. Marching from their meeting point under the trees opposite the shiny mall, young climate activists were in 'alternate' gear. Adorned with rips and zips, torn here and there, it was a look which, like their battered placards, didn't particularly inspire.
They made a halt at Carfax Tower, just over a hundred meters from where they began. Calling it quits without much fanfare, they stopped a stone's throw away from a building from the upper parapet of which a certain Mr. Rhodes was stood looking down on the world, still smiling.
In a side window of All Soul's College across the road, panes plastered in white professing the BLM cause cast a light rendering the half-baked climate protest, so 'yesterday'.
A family that's come to see the Rhodes statue walks straight past. Not surprising, amongst so many it's barely noticeable, unless you know where to look.
Are they stained by coloured choices?
Aren't we all, to some extent?
If RED was the Western catchphrase for communists during the Cold War, it also means power, passion and affairs of the heart. (Think Valentine's Day.) But when combined in Chinese with a reference to gingers and a certain canine, an unflattering word for non-Occidentals emerges; and
BROWN-nosing is a term still used derisively, even with baked brownies (and Brownies or Girl Guides), brown bread and brownstones being in vogue;
It's no surprise that BLACK, too, carries both good and bad connotations. In literature as in life, anything noir is chic, if not edgy and dark, and for the body conscious or wannabe dieter like me, wearing black is slimming.
But the businessman from Beijing who flies First Class on British Airways demanding to be served by a non-Indian stewardess, carries a lot of baggage. Poor him, the culture he associates most closely with refers to foreigners as ghosts or devils, be they white or black.
Does the history of Opium Wars I and II haunt him, or is there something more disturbing in his case? As in the colour of dark clouds preparing to burst their seams as we pass the Sheldonian, is this an openly debatable GREY area?
Guessing which one is which of the Greek philosophers staring back at us at the bottom of Broad Street, the cradle of civilisation they represent proves there's nothing new in xenophobia. Whether it's colonial karma or the Common Market (or both) that are the culprits for 'others' also calling Old Blighty home, will the way we humans perceive each other ever evolve beyond tribal?
Don't even get me started on the fights on religious grounds and land grabs all over the planet. Without any other common enemy, seems it really will take invading aliens from outer-space to unite this feuding Earth of ours.
Unlike those who take exception for the sake of objecting, feeling they ought to speak up but their heart's not in it (like the nascent Greens we saw), when it comes to colour, the signs in the window show solidarity, whilst forced changes to syllabuses (as some Oxford faculties appear to have done) can sow deeper understanding.
Imagine (or put this to bed if it may apply) frequently feeling like an outsider, or being uncomfortable in your own skin. Beyond white fragility, frailer still are those who've had to suck-it up and accept repression as a given, be it in side-long glances (surreptitious maybe, still oftentimes blatant) even unwarranted attacks, simply for being.
So, what can we consider non-exploitative, ethically sound, socially acceptable and good for the business of living in present times?
A. If you're not white*, be wealthy and/or educated: Elevate or assimilate;
B. Treat everyone the same regardless of colour: Be colour blind;
C. Appreciate that people can be different: Be culturally aware;
D. Live and let Live: Be a good neighbour;
E. All of the above, they needn't be mutually-exclusive.
*or the majority demographic, wherever you are.
Call option 'E', Utopian, it's an ideal that can materialise if we can all just board the bus. Call it a bandwagon if you must, just get with the programme.
Forget the East India Company, the Spanish, the Dutch, Italian and French and all other former (and present-day) colonists, Cecil Rhodes included. They're history. It's time to brave some colourful changes, more worthy of remembrance.
---
Border Control

: 60 second read
by Farriz Mashudi 04/08/2020
They're dangerous. Invasive. They can't be here. They'll kill other life forms; They'll bring death to all.
I'd been warned and duly cautioned. But I did nothing. The targets concerned were believed to be benign and friendly. They couldn't be simply uprooted without warning. Neither could I standby and do nothing while they were attacked. So, what did I do?
I feigned acquiescence, agreeing with all and sundry that this migrant species was indeed, very bad. Very, very bad, indeed.
I'd hoped in this way, for them to be spared. Great plan that was. Now they were to be rounded up and eliminated, and would end up banished completely from these parts.
Born at the height of '60s Flower Power, the motto 'LIVE, AND LET LIVE' had prior to this, served me well. But it had me harbouring illegals now. How, had it come to this?
Well, the neighbours were tenacious, dogmatic. . . and also perfectly correct.
"Sheltering and allowing their kind to spread is against the law," they said.
The Welsh Government, implementing EU regulations, wanted this lot dead. Seeing my, 'bury your head and drag your feet' approach, they decided to take matters into their own hands. And tomorrow, it would be genocide on the riverbank.
Once slain, the long limbs I'd done my best to protect would be cut down, then burnt to prevent them ever coming back. They could do whatever pleased them back in their home lands. But here, this gurkha of a plant with its pretty pink flowers and highly explosive seed pods —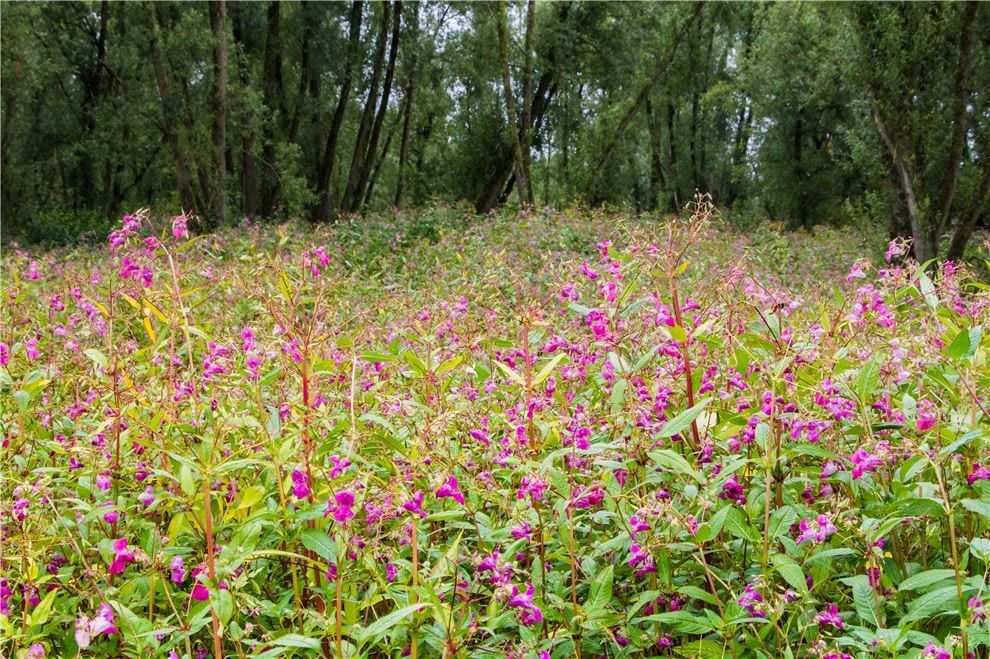 the Himalayan balsam (impatiens glandulifera), originally from those mountains, is deeply feared for its smothering of the domestic population.
Doing the right thing: July 2020 was Eliminate Himalayan Balsam Month
10/08/2020
POST SCRIPT: A reward for the civic conscious. – This beauty is also tall, but comes with bigger and better flowers. More importantly, it's a more considerate species. Winner of the RHS Award of Garden Merit 1999
---
Maid To Order

: 2.5 minute read
by Farriz Mashudi 02/08/2020
Villa Number 12, a Lebanese family wanted a maid. They're Christian, like Deborah, only from a different denomination.
"DEE-BOO-RAH," she said her name the way it was spelt, stressing every syllable exactly the same. She wouldn't say it any other way.
Believe me, we tried, despite her protestations, every one of us. Even the five-year old confessed to well-intentioned attempts over milk and cookies. Because we were genuinely fond of her, we just wanted to help; and so we called her 'Debra', no matter what. In our minds, at least, it would improve her life if her name was correctly pronounced. The spelling looked normal enough.
Most maids never needed to write, but much like the maids employed by the droves in local households, we put her in charge of groceries. This made Deborah the boss of our shopping lists, an exalted role she performed with relish. Deborah must have liked, enjoyed even, telling us exactly where to go in Carrefour. . . And Number 12 must have liked her a lot, too. They'd come to ask if she had a sister.
The exit papers and work permit to bring in a new housemaid weren't cheap, but wouldn't break the bank for most families in the compound, including Number 12.
A singular truth, all Filipina maids had a 'sister' at the ready to come to work in the Middle East.
Deborah entered our lives as Annalee's cousin; Annalee from Number 3 who used to babysit. Sharing one car, my husband and I worked five days a week, Sundays to Thursdays without a lunch hour. We took annual leave twice-yearly for the Eids. Long-drawn affairs, they afforded us with ample time to travel. And there were the furnace hot summers when everyone who could get away, invariably did. The maids took the opportunity to put their feet up. And why not.
Starting at 6.30 a.m. with the sun already high on the way in, weekdays we'd be home by 3.30 or 4.00 p.m. Annalee wouldn't mind if we were later sometimes. She only had dinner to start at six, and we paid by the hour. Her employers were Western, you see. Their terms applied.
Being merely Western-educated, the reality of maids with rights was new to us. Verging on dystopian, actually. But more than grateful for the shared-help, who were we to object. And when we asked if Annalee had a sister, or a close cousin, who could come to be our full-time live-in, <ENTER> Deborah.
But who was this now, with the deathly scowl? She looked nothing like her sister.
It may be wrong to judge a book by its cover, but if face-reading was an art, this one was a dud, for sure.
When the scanned passport had arrived to print-out and pass to Number 12, as bad photos went, it was hard to imagine any worse. Puckered skin, pinched mouth, sallow cheeks, wiry hair, the sourest of faces. Think 'angry prune', and you'd be pretty close.
'For once'– her words, not mine – Deborah insisted, they truly were siblings. Same parents, she said, swearing to it on her life.
But 'Christian', it seems, doesn't necessarily mean wise or compassionate. Insistent on a Deborah of their own, Number 12 still had the sister come.
"How big was the risk anyway?" they thought, the 'Scowler' being, after all, Deborah's sister.
Was it the daily repast she could barely relate to? Nothing but bread — and only 2 slices — for every meal, day-in, day-out, was a bit much for anyone.
The 5-minute showers? Any longer, they'd switch off the mains.

. . Still better than the families that condoned washes only on Friday.
Or
did her sullen looks that wouldn't wash away, deeply offend?
Behind closed doors, who was torturing whom, we wondered?
Deborah didn't care to elaborate. The real sister wasn't to last a month, but another, more appropriate, replacement 'sister' was found soon enough. One whose home conditions being more dire, made her more accommodating, and more readily willing to be made to do simply as ordered.
---
Beatson's World

: 3.5 minute read
by Farriz Mashudi 11/07/2020
"Let's talk about fetters on the exercise of discretion."
The bespectacled professor with his wavy hair and pointed expression made no sense. An esteemed author of one of two top textbooks on the reading list, without question, Administrative Law was his thing. But what could he mean?
It sounded almost fantastical, far-fetched madness like 'Alice's Adventures In Wonderland' author, Lewis Carroll's White Queen in the sequel 'Through The Looking Glass' and her six impossible things to be believed before breakfast.
In related fiction, 'Yes, Minister' and the even better follow-up series, 'Yes Prime Minister' were brilliant as comedy. But was the good professor saying it was actually supposed to be real?
'Fetters' as in curtailment of government powers? "Yes, in its administrative, Executive role," Beatson confirms, wondering what the problem is.
Mind-blowing stuff, this.
Plonked on the sofa in his study at Merton College in Michaelmas Term, barely 4.00 p.m. it was already dark. Call it dystopian fantasy; Call it my pea brain; Call it culture shock. It's hard, quite impossible actually, to imagine civil servants advising elected politicians in power, rather than the other way around.
Had anyone ever seen it in real life? I for one never had.
Step aside Che Guevara.

Could somebody please put JACK BEATSON on a T-shirt.
"Ties in nicely with 'Controlling Police Powers', that you'll be ironing out in PIL" he adds, in one fell swoop making Public International Law and controlling how countries conduct themselves sound like regular housekeeping. Tell me these weren't revolutionary ideals.
But truly, I couldn't get a grip, let alone comprehend what sounded like a radical manifesto. As a government scholar, I hardly dared imagine it possible. Were we even allowed to think these things? This colonised under-ripe ciku fruit (sweet with a tender brown flesh, and a particular favourite of mine) — your proverbial greenhorn, had never seen the type of governance Beatson espoused, ever being practised back home.
We didn't 'get it', after all, not on the ground, and not in any possibly conceivable aspect of the phrase.
Government officers (the capital 'G' pretty much mandated) were to be respected, and politicians — the absolute top of the heap — even more so, merely for being incumbent seat-holders. Written in stone up in the air somewhere, this was never questioned.
But Beatson was saying politicians were to be challenged by civil servants if told to do something wrong; AND civil servants themselves could be constrained for exceeding their own limited powers.
I had to shake my head in disbelief back then. Who would have thought there was such a thing as amazing as Administrative Law? It didn't seem to exist where I came from.
Everyone on our street, and the next road up, and across town and in others like ours were afraid of the police. Who would protect us from them? Seriously.
People would joke about their customary habit of stopping cars just before every big religious holiday, and habitually paid the 'coffee money' or 'police tolls', whatever you wished to call them.
"The mice are out looking for cheese again," the neighbours would warn.
If they could be paid more in salary, I wondered, would they still be like this?
My head spinning in the tutorials, it was all I could do to foil Beatson with prepared questions. Hard ones. Nodding dumbly, doing my best to look smart, as he deftly explained them away. — WHOOSH… Could you hear it? Legal theories on natural justice and citizens' rights swirling at the speed of sound over my head, in one ear and as swiftly out the other, not a single neuron latching on.
Completely un-relatable, the scenarios he described being not in the least familiar, my condition wasn't understandable, least of all to myself. "What's so difficult to grasp?" the personal tutor asks, just doing her job. And as she rightly predicts, it was my downfall in Finals.
Not until years later, talking to legal interns in the Middle East, did I recognise it staring me back in the face.
"What is the crazy lady going on about?" their blank looks seemed to cry. And that was just about seat belts and traffic laws, supposedly simple stuff.
"What's the point of laws?" they asked, quite rightly, "When people ignore them, and simply do what they like."
Same as me, they had no good examples to guide or cite. If lack of enforcement was their main problem, my own black hole was due perhaps to lack of training not only for civil servants — but also the public — on the separation of powers, the cornerstone of Beatson's World.
Might we wake up one day to see these three pillars a common sight everywhere across the globe? :
#1 PARLIAMENT comprised of fairly elected accountable politicians;

#2 JUDICIARY independent of Parliamentary persuasion, from present or past leaders; and an

#3 EXECUTIVE (civil servants and government departments including the police) performing its duties with rightful restraint, without fear of repercussion or improper pursuit of favour.
A retired Lord of Appeals now, what might Sir Jack Beatson's advice be for when all best efforts have failed? Should have had this on my list of tough questions for him.
---
Who wins? Who loses? – Questions mount over Malaysia's high-profile trials.
The world waits for the upcoming decision of Judge Mohd Nazlan Ghazali (Jesus '87 – '90) on 28/07/2020.
From the grounds of Merton College, mind-boggling Oxford drama of a different kind features in LATEST POST: Of Pimms And Pollen
---
Like, Please

: 50 second read
by Farriz Mashudi 07/07/2020
I re-joined Facebook.
When they wiped out my life-story a decade ago, when they introduced Timeline, I swore to never return. Yet, here I am. For real. Not scamming.
"We've missed you," an old school friend says.
"Me, too," I reply, being Facebook correct. Happy face emoji. Thumbs up.
I reconnected with university mates as well last week, or was it the week before. The WhatsApp Group is called '30 Years Later'. It has been that long. Some of our kids are older than we were when our group was real, meeting in the flesh that is. Now we were scheduled to ZOOM. Can't believe we're doing this.
It's got to have something to do with COVID-19. Made us all soft in the head. Soft-hearted. Missing our old life, old people, old friends.
Making us make time again.
Sorry it's taken so long folks. And 'Thank You, Coronavirus'… Nowhere to go for Coffee with buddies, lots of cups of tea have helped us keep going at home and online.
Nowhere to travel; Should I travel; Should I stay; Could I return. — Floating questions become futile statements staying unanswered for so long.
Likers, Friends and Followers… we adapt to new realities. Time to tweet more and Insta then, with resident IT Support kicking around whilst the kids remain in captivity. Who's being home-schooled, really? [Insert wink.]
---
Face the Music

: 70 second read
by Farriz Mashudi 04/07/2020
The Beatles are better than the Bay City Rollers.
I know that. Only, this was the hole I'd dug myself into. No way Sandra could know she was right. Ever.
Vicky's big sister, five years older than us, whom we hated with all our guts — was still right, however, even if the 'Fab Four' was more mainstream than we liked. The way Sandra lorded her Beatles records over us, it was all Vicky and I could do to stand by our dumb-looking Scots. Like them, we dared to be different.
But, "HELP!" our big round eyes screamed in secret, if only to each other. Two record purchases in, at eight-and-a-half we'd already out-grown them. Deep down we knew they were lame. The tartan dungarees; shoulder-length mullets in ginger, brown and blonde; the gormless smiles. It made no sense, my father said.
A Glen Campbell aficionado, he would know.
But once you'd chosen your side, you stuck by it, whatever the music. What was the point of sides, otherwise?
It was soon after Julie and her family moved out that the Chilean, Picarts arrived. Besides Vicky, Sandra and their mother — their father, when he wasn't studying, and maybe even when he was, thickly bearded, was a political activist.
"Here, in Canada we have asylum," Sandra said. That explained the red Che Guevara T's. My neighbour Robert's was black. He'd pay me to water the tomato plants growing on his porch, the ones with the same leaves as marijuana. But they weren't, were they?
'Stupid' and 'Silly', Sandra would call us. So, we clung to the Rollers with greater conviction, wishing all the while we could tell her how much we loved the pretty charm bracelet she got with her period. Like the end of a sentence, the transition and trinket that came with it even made us look forward a little to growing up.
Till then, it was the Bay City Rollers.
---
Also in the 'Adventures With Julie' series: Blind Man's Bluff and Run, Girl, Run
---
Blind Man's Bluff

: 2.5 minute read
by Farriz Mashudi 02/07/2020
What do you get when you put a blind man, a smorgasbord selection of candy, and after-school-kids together?
We called it 'Open Season'.
Candy bars galore, chunky ropes of black liquorice (the strawberry scented strings were my favourite), and all manner of sweet treats in so many different shapes and varieties, it made our eyes bulge. Miraculous no one grabbed them and ran.
Transfixed before the alter of sweet offerings, in the solemn air that surrounded the blind man's terraced display like a divine shroud, with his gentle smile standing behind rows of glass jars, he seemed to float with a luminescent presence: a benign buddha whose sole purpose was to deliver us of heavenly treats.
It could have been the lighting.
When he spoke, it was in barely audible whispers. His measured movements mesmerised, especially my best friend, Julie. A year older, she lived in the adjacent block, and you could find us detouring for treats after the school bus dropped us off at the main campus.
Not his fault, the Blind Man's Booth wasn't always filled with honest-to-goodness.
Located next to the Student Union cinema, the booth itself was a down-lit sanctuary surrounded by darkness. All right for him, our blind man was bald and wore glasses, which was an oddity unless he could see, maybe a little? Why had we never thought to worry about this? … Probably best not to over-analyse our stupidity, or dare I say it? – blindsided-ness. If you must, you could say Julie and I were just practising 'Acceptance' and 'Gratitude' in our daily lives. Not that we didn't agonise, if only a bit, as guilt alarms went off even then, inside little our heads.
I admit, I struggled to only take the specified amount when the blindman turned not a blind eye, but his left ear to ask, "How many?" I'd always say, "Just two," no matter how many of the pink bubble gum squares with those coloured comic strips inside their wrappers were heaped in my small hands. How could anyone read just one (or two, for that matter), with the next episodes lying in wait? (Admit it, Netflix junkies, binge watchers of all range of providers, you know what I mean.)
Julie once took two Cracker Jack boxes, you know the ones with the plastic toys inside, and she replied, straight-faced, "One."
Was it an honesty test? Anthropology or Social Studies? Was the Psychology Department running a series of secret experiments?
The Blind Man's Booth was located after all inside a university where our parents were post-graduates. Whatever it was — Cross my heart; Hope to die; Poke a needle in my eye… Swear to God, there was no greater temptation than the Jaw Breakers.
They should have been called 'Jaw Droppers'… The glowing orbs of swirling flavours looked like black bowling balls but without finger holes and were just the right size to pop inside your mouth, roll around, and fill your cheek with a bulge. Melting layers one-by-one would blend in with the next, on and on, until only the smallest morsel was left on your tongue. That's when you'd want to hold your breath and make it last forever. Right before it dissipated and was gone. Jaw-dropping.
But if you were so dumb as to try to bite through one, it probably could break your jaw, or at least dislocate it, which would make the name 'Jaw Breaker' a 70s product safety warning before its time.
In the age before CCTV, we made it our business to see the blind man frequently. Rain or shine, he could count on his regulars. We didn't want him getting lonely. So, we told ourselves, never discussing his 'generosity'. Whatever our running tab amounted to, for what it's worth, Julie and I'll be paying for our sins. Type 2 now, perhaps I am already.
More 70s 'Adventures With Julie' appear in LATEST POST: Run, Girl, Run 08/06/2020
---
A Climatic Misadventure

: 70 second read
by Farriz Mashudi 30/06/2020
La Niña was in truth a temperate, slow-burning sort.
Prone to both hot and cold flushes, the 'tempestuous temptress' label was ill deserved.
Yet again, she bore the brunt of her brother's fiery reputation.
It was El Niño that was the family hot-blood, not she.
Hopefully, Jack would understand, even if this evil Gaia woman persisted in refusing to appreciate the distinction. What was it with Greek matriarchs?
Why did they need Aunty Gaia's approval anyway?
Who made her the boss?
The answers to these concerns, however, would only be the tip of the iceberg. The question La Niña was more interested in is: What made Gaia the way she was?
A great beauty in her younger days, tragically, she wasn't amongst those destined to age well, let alone gracefully. Wrinkles in time creased her stony face, stretched to the limits and plumped as it was with plastics and chemical infills. Her heart too, was grown increasingly hardened by a life of mounting disappointment, to which poor Jack could now count himself a contributor. Her condition previously unstable at best, when he and Skadi didn't hit it off, Gaia's depression spiralled, hitting rock bottom.
There was no winning with her, was there?
The old woman may have meant well, but the constant meddling in other people's affairs made her an epic nuisance. Gaia was Public Enemy No.1, as far as La Niña was concerned, preferring to call her by an extension of her Roman name: Terra-ble.
"You can't say that, not out loud," Jack chided. "She's turned into a snowflake now."
Hypersensitive to the slightest criticism and her constitution delicate to the nth degree (particularly if anything wasn't a 110% 'PC') — with her maternal nature upset, her intuition and self-belief undermined, the Greek Mama's earthly energies were turning self-destructive.
"We couldn't just pretend to not be a thing, could we?"
* See Part 1: The Perfect Match
For British scientist, Dr. Lovelock's Gaia Hypothesis, and what to expect from a coming Novacene: Click here.
---
The Perfect Match

: 80 second read
by Farriz Mashudi 30/06/2020
You're familiar with the Jack Spratt story, of course. — His wife could eat no lean? Well, that was before she went on 'The Biggest Loser', and did a PhD in Nutrition.
Jack Frost, on the other hand, he's a widower. But his spouse didn't just die on him; she's gone and left us all in the lurch. We needed her as much as he did. Ask anyone in Oymyakon: The Siberian icebox and coldest place inhabited year-round is where the Snow Queen and old Jack based themselves after they were married.
South of the North Pole, and as sad as Mr. Putin said he was for Arctic bears, the couple were never left wanting for furs there. But her health, thriving as she did on icy thrills, took a turn for the worse with Oymyakon's increasingly high temperatures.
Can't say she put up a struggle though, or received much community care, for that matter. The folks accepted her passing and the changes they brought, as inevitable.
"Just life," they said. Except this was about dying.
But coming back to our Mr. Frost, weak man that he is, Jack's hellbent on remarrying. Fancies himself a spring chicken; or maybe it's another one of those mid-life crises?
This is our business only because whomsoever Jack Frost chooses for a new partner could mean a myriad of things.
None of them good.
Unless, for starters like the Snow Queen, she's also big on frozen dinners, is partial to the odd cold shoulder, and has the ability to send shivers down Jack Frost's spine while getting under his skin. — If you get my drift?
That La Niña woman, El Niño's sister. — You know them, the hot-headed Latino twins? She seems to have his eye on our Jack… Blowing him warm kisses all the way from the equator. This isn't the time for that type of fiery woman in his life. What our Jack needs is #1. A cold-hearted woman who'll warm only his bed, not the whole world while they're at it; and #2. To listen to reason.
And he could take a lead from another Jack, be a bit more 'nimble and quick' about it, without, mind you, involving any candlesticks, or tumbling Jills.
Could we pretend for a minute that Snow White was for real? What about Elsa, of 'Frozen' fame, she's a princess, too. He seems to have a thing for royalty, even if that would entail dealing with Disney… What about Skadi?– Divorced still, how convenient! She's only Scandinavia's 'Ms. Winter'. Would be quite the catch for him, and she's looking apparently.
If this works, it could be the wedding of the century.
Must arrange a meeting. Good there're no cruise ships about. Once we get them together, with a little luck, we might even see some good old-fashioned deep freeze, or better still, it could get stormy.
---
* See Part 2:

 

A Climatic Misadventure 
What happens in Oymyakon, doesn't stay in Oymyakon: The far-reaching effects
---
Of Pimms And Pollen

: 75 second read
by Farriz Mashudi 27/06/2020
"What's your medium, Artist?"
Was this Young Charles being friendly?
Stereotype confirmed, I should run. Yet, here I am still standing, even if barely, in Merton Gardens. — Merton BLOOMING Gardens. Short of banter, fighting back a pollen sneeze… How did this lot make Pimms look so easy?
"Bottle caps," I blurted.
Good job Pato lent me the chinos. Clay-dusted dungarees would have gone down a treat. I could be watching moulds dry in the studio right now. As the plaster sets, you'd know where a piece was going… Like how I was about to be outed by a handful of stuck-up pinkies. (The one from Hong Kong proclaims himself 'English').
How was Pato, an Old Etonian, my neighbour? A fan of modern minimalism, he chose to come to Catz — or St. Catherine's, if you must. No one here calls it that. Arne Jacobson's sorry apology for an Oxford College looks like the slammer to most, but like for old Arne, makes Pato's heart sing. And according to Pato, we don't need a spire. It's all right for him; he's had his fair share, and more. Christ Church and Brasenose offered Fine Art, too, but would I have gotten in, having never been to Italy? Or if I had, three years sticking it out as the token working-class scholar might've produced an unbearable sore thumb.
"El Anatsui? Did a Gap Year with him in Nigeria; cleaned the detritus."

"That's mad." The 'King of Bottle Caps'? That would make Young Charles the real thing.
"My sister's final piece was all HIM, Anatsui, that is. History of Art, Newcastle. Great parties. Bagged a Russian. Collects now."
Young Charles wasn't so bad, after all.
Maybe, Pato was right.
I can do this. AND work in metal . . . Not done that before either.
---
A Catz alumnus covers a timeless classic: Rizal Kahar (St. Catherine's 93 – 96) takes on The Boss, Dancing In The Dark
---
Bloom And Tell

: 3 minute read
by Farriz Mashudi 22/06/2020
Nothing like an office where at the appointed hour you could count on people who would seek you out, wait for you, or make sure you had plans. It wasn't just the eating, and even if it was just convenience, the camaraderie or whatever the purely platonic rapport amounted to, meant a great deal. Not until it was missing in other places where she worked, was this fully appreciated.
"Lunch?" Brian asked, popping his head round the door.
"Where? … Some place different today?" she countered.
"Sounds good." And they were off.
Their 'usual' was the food court downstairs. An icon, their building stood on bustling Jalan Sultan Ismail, a main thoroughfare smack in the heart of downtown Kuala Lumpur. The secretaries said the chicken rice in the building behind was worth checking out. Their verdict: so-so, decent at best, they'd had better, but it wasn't bad.
On the walk back, they bought cut fruits to snack on later, to tide them past 6 p.m. for another long haul.
There was a display of art for sale in the lobby. Not looking to buy anything (It was close to the end of the month), she browsed waiting for Brian, deeply engrossed in a pair of red, almost mauve, painting of orchids, his eyes burning.
"A bit dark?"
"Exotic, more like…"
Brian's thoughts seemed to drift with his words. He didn't strike her as being an art collector, but was awfully taken with those orchids.
"For Meghan?"
"Yeah…" he nodded dumbly. It wasn't a word usually associated with the firm's rising star. Maybe it had a special meaning. Orchids at their wedding, or on their honeymoon? Should be all right then.
"Get them," she said, knowing Meghan loved flowers, surmised from the painted furniture Meghan produced, which littered their house. Stools, benches, side tables, mirrors, anything not too large — was all covered in woodland berries and wild flora. It was a skill picked up in Australia while studying at Monash, which was where they met.
Brian's purchase neatly wrapped in brown paper and tied with white string, they sauntered back to the grind.
Six months on, it was him. Their offices weren't doors apart down the same corridor anymore, but across town.
Bored with Conveyancing and Banking, she'd moved on.
He needed to talk: "Lunch?"
"Where?" popped out in reflex. Thinking twice, she suggested after work instead. "TGI Friday's on Sultan Ismail, 5 p.m.? Not been there in a while."
"Bad idea." Besides traffic, Brian, for reasons still unbeknownst, preferred that they not be seen, and the popular watering hole was a favourite hang-out of the old office. "KFC opposite. No one goes there after hours. Look out for the parking at the bottom of the hill. Easy to miss."
Curt. Whatever it was, it couldn't be good.
Not eating, sipping iced cokes, at the stone tables under the trees, looking down on homeward-bound gridlock, Brian didn't know where to start.
"Wait… Those orchid paintings, where did you hang them in the house? Not in the bedroom, I hope? Of course, that had to be where Megan had wanted them, above the twin drawers flanking their bed. "That's the worst ever place for them, Brian! I'm coming over. They have to be moved, pronto."
Flowers in a couple's bedroom cause the male partner's affections to wander. All old wives, aunties, and aunties-at-heart of all ages knew this.
AND, as it turns out, the female turning Brian's head was as exotic as those orchids. She knew her personally. — Stunning, clever, 'Orchid Woman' was quite the catch. Punching above his weight, she couldn't help feeling a bit proud of him, despite herself. Maternal? Sisterly? Whatever it was, still… she had to recommend that he do the right thing.
That made for one marriage saved. Only, however, for another eight years. Speaking to her from his bachelor pad in Singapore, Brian complained about the nightmare costs he was continuing to pay for Meghan's dream house; and how their son: the adorable toddler at the time of the orchids, now turned difficult teenager, wasn't talking to him.
If they'd called it quits back then, courtesy of those deep red orchids – both the painted ones, and their human embodiment– might they have been happier, she wondered; or a little less miserable at least?
Then there was Kate, from boarding school who was as pretty as she was smart. Like Jaclyn Smith on Charlie's Angels, everything about Kate was perfect. A 100 meters expert, Kate was upright even when running. The perspiring kind, Kate didn't sweat anything. Or so it seemed.
Not a dozen years after marrying, 'the call' came. "I think I need a lawyer. Are you free for Lunch?"
Turns out darling hubby had been cheating from the get go. And he blamed her, for not catching him out. This latest affair, the umpteenth, was 'the one', he said, wanting a divorce.
"Any flower-print wallpaper in the bedroom? Or on floral curtains; and flowers in paintings, or on the bedspread, or carpet?" Clinical, devoid of emotion, she did her best to make the questioning sound random.
"Oh yes, lots. How did you guess? Everything's Laura Ashley. I have flowers everywhere in there, even on the lamps."
Need she say more?
---
A related piece, Bat Luck features in The Grumpy Naturalist 22/06/2020
---
Dryly Devoted

: 40 second read
by Farriz Mashudi 20/06/2020
My eyes burned. We'd only been in Qatar a year. Already, they'd forgotten how intense the green was; and in Kuala Lumpur, not even up north, where the bulk of the tropical rains fell. The depth and embrace of verdant hues and moisture there are off the charts. Unless you were Haim.
For the entire six months of his English course, my sixteen-year old cousin from Saudi longed for the dryness of his homeland.
"You miss sand and rocks," Mother scolded in disbelief, "when you can have this?" He was kidding. Surely.
Only when her ward's natural roundness noticeably receded did she take his desert-sickness seriously. A hearty eater, nothing caught Haim's fancy anymore, not even the 'burnt to a crisp' grills she made him, especially. No soups, no curries, the second generation Afghan-Asian's appetite demanded only well-done dry cuisine.
His thirst couldn't be quenched with water.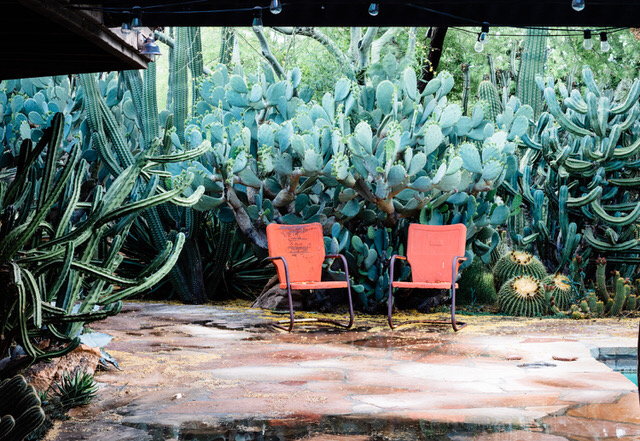 For more pieces inspired by the prompt above, see Guest Writers: Lost In A Wilderness by Garry 'Sos' Shore 20/06/2020
(Postscript 22/06/2020: For the winning entry Eye, Aye, I by Kathleen Clarke – Scroll to Earth Notes #2)
---
Pigeon Post

: 48 second read
by Farriz Mashudi 19/06/2020
P1: Time we did something, ourselves? Enough of this flapping about?

P2: True, the Statues were ours too.

P1: People built them, yes… But it was us that kept those lone men company on their pedestals, day and night. AND we kept them warm with our regular deliveries. Don't we have a say in this?

P2: Can't make heads or tails of it. First, spikes to hurt our feet, then slippery oils and chemicals to keep us away. Remember that falcon brought in to do their culling?

P1: Beastly show. If they don't want us roosting, why leave so many goodies about, lying on the ground?

P2: And what do we make of the discrimination? Why are pigeons being singled out? Does all this anger apply to Statues only, or also to Squares, Circuses and Poles?

P1: A Statue to the Unknown Pigeon, that's what we need.

P2: And dedicated pigeon toilets and bird baths in all public places and landmarks — with or without tourists. Absolutely unhygienic how we've been treated.

P1: Quite right. Ready for despatch then? Let's show them what we think.

* Photo by Harrison Haines on Pexel.com
---
---
For an avian species that make an arguably more worthy contribution to our lives, see No Clucking Matter in The Grumpy Naturalist 19/06/2020
---
Between A Rock and A Hard Place

: 30 second read
by Farriz Mashudi 18/06/2020
I must have lifted a hundred stones. Eighty rejected; Twenty used. The 80-20 principle worked well enough at the office, but not in the field of wall building.
Stone-walling, I understood now, clearly has less to do with blocking ingress, but everything to do with stalling. Hitting a wall, literally, neither Sino nor Trumpian, these rocks weren't going to get the better of me.
One grain of sand, one stray pebble, one rocky piece of infill at a time, blast the boulder sized lot of them — with granite resolve, I can, I must, I will do this. I know Bob would agree.
What's harder: building a dry stone wall, or writing a haibun? – See The Grumpy Naturalist: The Greatest Wall 18/06/2020
---
Do you Gnome?

(EXTRACT FROM 'Day At The Museum: An Introspective')

: 50 second read
by Farriz Mashudi 17/06/2020
The five storey mansion on Rue de Campagne stood as many minutes from the centre of the grand duchy.
Besides the basement pool opening onto the garden, it had a tall willow, maples, and a pond at the bottom of a hill in a rolling backyard with an outdoor shed that looked like a log cabin complete with red-checked curtains. That pond and the kitchen inside were the only things small about the house, whilst the biggest, Brother-In-Law's heart, was the most surprising, for a banker.
To see all the riches the world had to offer, you just had to take a stroll around the block.
Floored, same as us by the contemporary sculptures in her neighbours' gardens, Sister couldn't say much. — She had one, too, by the terrace with the stone pizza oven. A smooth oval of obsidian marble, it was a tomb to the Unknown Shrew, stood as it was next to a makeshift cemetery for the unfortunate numbers despatched by their bored pedigree cats.
We're only talking about the family seat of Villeroy & Boch, world purveyors of pricey (or posh if you must) homewares.
Suffice to say, gnomes weren't a thing in Luxembourg.
---
More un-natural garden obsessions feature in The Grumpy Naturalist: Farewell, Cath Kidston 17/06/2020
The Story Behind Garden Gnomes Is More Compelling Than You Might Think

https://gardencollage.com/wander/gardens-parks/gnome/
---
My Babies

: 90 second read
by Farriz Mashudi 15/06/2020
First time I saw you in the nursery, touched your soft skin, heard your soft cooing, I vowed to always look after you. Lifting you gently, stroking, petting, gurgling back… Why do we do that? Pushing you in your cart, strapping you in snug and tight for the car ride home, tempted to hold you on my lap; Don't drive so fast, Daddy, this isn't Formula 1! Slow down at the bends, our passengers are delicate.
Ground work done: removing weeds; digging deep, rooted in parental responsibility; soil fortified, fertilised, membrane in place; exposed surfaces mulched, you're ready for your beds. Gently removing name tags — on plastic sticks or pull-through bands, like hospital bracelets, I store them safe in a drawer to look back on as your stems and umbels extend, covering the earth, reaching for the sky.
There, you're all tucked in, smothered with care and a good sprinkling of prayer and liquid sustenance.
All of you, my babies… Nursing you through disease, fretting whether you're cold, or warm, too dry, too wet, checking for rot, cutting back shrubs, training branches (tough love is about discipline). What mistakes have I made? Did you turn out all right? So robust, so hardy, you've thrived, it seems, despite me. Mother Nature and I, raising you together; I'm lucky to have had back up.
Spread the love, my little ones. Even as ungrateful children and ungracious teens turn into adults, cause upset, talk back, disappoint — you stay put, deepening your roots, dappling the weather with your branches, not ever abandoning the fort.
Will they visit this weekend?
"Can't sorry; Maybe the next one, Mum."
They want to come they say, but manage only when they're not busy. Sporadic, with some, with others, once a year if we're lucky. And the ones that do stay with us, we wonder, "Don't you have a life? What are you doing wasting it with old foggies?"
Delicate lilies, roses of all creed and colours, hardy alpines, reliable perennials, mature evergreens, saplings grown into strapping trees — the garden patiently raised and tended to on the other hand, will happily, never leave.
---
WTO Advisory

: 80 second read
by Farriz Mashudi 14/06/2020
WORLD TREE ORGANISATION ("WTO")
Advice for the Public: Myth-busters
Can trees spread the COVID-19 virus?
The likelihood of COVID-19 being spread by trees and infecting individuals is very low. On the contrary, increased contact with and regular exposure to trees can provide first-line protection against COVID-19 infection. Social distancing between trees and humans is not recommended.
FACT: The coronavirus disease (COVID-19) is caused by a virus. NOT by fungus, flowers, other plants or trees. Pesticides won't work.
Spraying and introducing pesticides and/or fertilisers into your body WILL NOT protect you against COVID-19 and can be dangerous.
Do not under any circumstances consume, ingest, inject or introduce pesticides into your body. These substances, whether in organic or synthesised chemical formulations are used to control or enhance plant-life, and do not work against viruses. In the way they are harmful to trees, they are equally deadly to humans.
FACT: 5G mobile networks DO NOT spread COVID-19, but are as distracting to trees as they are to humans.
Trees, like viruses cannot travel on radio waves. Leafy networks are not mobile. Those without your own green lungs, must bring themselves to us. Trees are present in every country of the world and similar to COVID-19 can spread anywhere, with or without 5G mobile networks. Growth rates are highest, however, where there are no electronic nuisances. All that's needed is air, water and sun, the fresher the better, for human-plant relations to thrive. It's also smarter to switch off phones, tablets, laptops, kindles, apple watches, in fact all gadgets, when you're with us.
FACT: Being surrounded by blues and greens can help prevent COVID-19.
Too much black and white and grey builds stress points. People relax better, however, when seeing greens and blues. Look outside more if you're stuck indoors for long periods. Potted greens help, too, as does watching nature videos. Breath deeply, relax, imagine the calm of a leafy environment: These cannot cure COVID-19, but do help enhance immunity. Garden Centres are good. Otherwise, IKEA.
---
A Rose by Any Other Name

(EXTRACT FROM)

: 50 second read
by Farriz Mashudi 12/06/2020
The fresh white peony in the simple glass vase, dominating from the painting's front of centre was as gorgeous as it was gigantic. Only after it was hung up did she realise the possible ramifications it could have. How could she have possibly forgotten?
This is what happens when you've lived in the West too long.
Looking down from its lofty height in the vaulted-ceilinged guest room, the five-foot by five-foot unframed canvas seemed to fill the entirety of the large wall. But that was the good part. The problem itself, lay somewhere else . . . outstretched in front of the TV in another room.
Old wives and feng shui gurus would say peonies were perfect for a young woman's boudoir.
The romantic bloom long associated with weddings would help to attract the right man; and 'right' in this regard, being of course, wealthy, marriageable and one who would remain true.
But did the same apply to newly-weds? She remembered reading in Lillian Too, that a red rose was the preferred flower to adorn a young couple's chamber, if not to ignite the lovers' passions, to keep them stoked and strong.
The question now was whether the peony painting that was perfect on the wall here in all other aspects of interior decor, was auspicious or unfortunate, to be left hanging in this spot?
---
What Egg-zactly?

: 40 second read
by Farriz Mashudi 11/06/2020
You know 'dog eat dog'? Meet 'bird eat bird'. Big bird, eat little bird. Sounds simple doesn't it? But it's complicated… You should know, you hate us the most, labelling us 'murderous'. Even if offence wasn't intended, the collective label still hurts. Most humans eat meat… 'A murder of Humans', how does that ring?
We're carrion crows: Same as you, it's our nature to eliminate the weak, to dominate and not be told what to do. You deny World Wars I and II, genocides, repeat famines? Or was that all just sport?
So, from one omnivore to another, you can tell us. . . What's the survival plan for this near-decimated planet of ours?
---
*A related piece on this species appears in The Grumpy Naturalist: Crow On, Black Bird.
For more on egg types: https://www.woodlandtrust.org.uk/blog/2020/05/identify-eggshells/
---
Run, Girl, Run

: 60 second read
by Farriz Mashudi 08/06/2020
Heading in for their dinners, there's a new attraction in a clearing in the woods, the kids said, all excited. At my house, we always ate late, after eight sometimes, not tasting right if it was still light out. Quickly, I set off in the direction they pointed. — Towards the mountains, where the trees were densest, their canopies capable of hiding anything underneath. Without a second's thought, running hard to beat the setting sun, I went to see, myself.
A little way's away from the path, two little girls, seven or eight, about the same as me, stood lined up waiting for turns. Joining them, three pairs of eyes popping-out of our skulls, numbed in awe, we gaped half stunned, half mesmerised at the brave girl's balance. On a thick wire chord wrapped around two solid trunks, a metre in the air, the tight-rope she was learning to walk dipped and sagged, mostly when she struggled and wobbled. The forest floor lent its padding of twigs and bark, and standing on the ground next to her, not holding her waist, not touching her shoulders, not grabbing her legs… stood a wiry man's arms, ready to break a fall.
I wished for Julie, my best friend. A year older, together, we were afraid of nothing. A favourite game we played — 'ghost tours' — was set with booby traps in the darkened storage facility of the Family Residences. In the pitch black, the danger and risk of being caught only added to the fun.
In the growing dark that night, it was anything but.
The man called for me to go next. I shook my head. The other girls would laugh if I was bad. And it should be their turns first. Why was I singled out? Maybe because I was alone? Maybe I was a scaredy-cat?
Then a fleeting, gone-in-an-instant feeling; an almost 'it never happened' moment. Didn't need Julie, nor anyone else to confirm.
The man creeped me out.
* Photo credits to (1) MADPhotography; and (2) Immortal Snapshots (3) Margerrerita on Pexels.com.
---
Angry Birds

: 60 second read
by Farriz Mashudi 06/06/2020
'A bird in the hand is worth two in the bush', right, Jean?
Birds are always right. We embody wisdom, and deserve respect, do we not? Does that explain your obsession? You strove to record, to preserve, and you succeeded, only through killing. Ghosts of an avian repast, devoured by your need to achieve. At what price, what cost to us, was this human ambition to be master of your surroundings? 20,000 plus, is that what the final number was?
Titles and jargon don't impress: Scientist, Artist, Zoologist, Ornithologist, Naturalist, it matters naught what you call yourselves. Only that you leave us — not as you came — but as we were found… in peace, not to rest as such, but to go about our own ways, alive and flying. It's not all right to kill, hunt us down, stuff our cadavers, twist our dead bodies willy-nilly at your pleasure… which, pardon, Jean, was exactly what you did.
We made you a fortune and brought you fame. So, just remember this: For every life you've taken Jean, you owe us. Whether from you, your sons and daughters, already dead (bless them, the innocent babes), and your descendants and theirs; in the name of all the conservation bodies established in your memory; and no matter what their efforts and endeavours … Remember all the lives cut short by your hand, Jean.
Our vengeance will be wrought.
Rue the day for it will come, when what remains of us lie nowhere, but in pretty pictures.